20 WOMEN REINVENTING MENOPAUSE
The Entrepreneurs
Sonsoles Gonzalez, Elizabeth Gazda, Heidi Brown
Founder, Better Not Younger; CEO, Embr Labs; CEO, Brilliance by Brown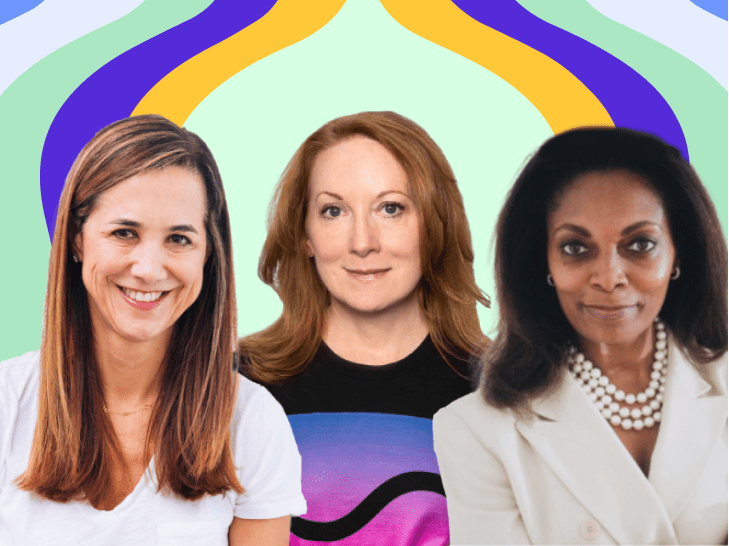 Once you're over 40 you stop being relevant to brands, right? Think again! Over the past several years, a dynamic group of new companies are starting to build products for women, by women. For starters, where are my Silver Sisters at? You may have noticed a silver revolution took the world by storm during the pandemic as a wave of women ditched the dye and let their natural gray shine. At the age of 52, Sonsoles Gonzalez launched Better Not Younger, a holistic hair brand specifically designed for aging hair. Sonsoles is dedicated to changing the narrative about aging by showing women everywhere that growing older is not a signal of your decline but rather an opportunity to showcase a new standard of beauty.

Another entrepreneur, Elizabeth Gazda, is the CEO of Embr Labs, a company dedicated to empowering aging through innovation. Their product, the Embr Wave, is a thermal therapeutic wristband that works to help women improve sleep, relieve anxiety, and cope with hot flashes. The Wave wristband was awarded 2019's AARP
'Innovator in Aging Prize,' and has over 70,000 happy customers who report 168% improvement in hot flash control on average.

With hair and hot flashes covered, Heidi Brown, a former C-suite executive who transitioned from tech to the skincare industry, founded Brilliance by Brown, Inc., in 2019. The media company for skin health tests and reviews products with ingredients beneficial to skin over 40, using a multicultural lens that spans the spectrum of skin tones and types. Heidi also serves on the board of the National Menopause Foundation.

Women can sleep sounder knowing these innovative entrepreneurs have their best interest in mind, and are leveraging technology to create life-changing solutions.