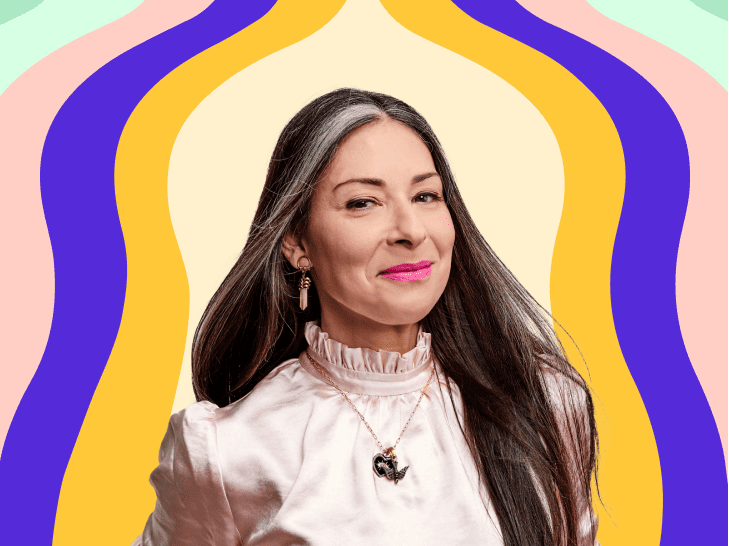 How Stacy views aging as an opportunity:
"[Menopause] is an opportunity to look at the fact that our lifespans are growing exponentially…Now, you go through menopause and you've got 40 years in front of you. So this isn't just about how you age, it's about how you want to age, and what you want to become."
There's no way around it, menopause has a bad rap. Thankfully, there's a new brand maven in town: Stacy London. Perhaps you've seen her on TV shows like What Not to Wear, Today, Access Hollywood, or Rachael Ray—but she's also on a mission: to create purpose-built remedies for women navigating menopause. Stacy is the founder and CEO of State Of, a company hell-bent on ensuring women have access to products built with innovative formulations that target specific symptoms of menopause and provide rapid relief.

The icing on the cake? State Of's products are all vegan, cruelty-free, and all ingredients are ethically and sustainably sourced. State Of doesn't just sell products, they are committed to normalizing the discussion around the inevitable transition that affects at least half of the population. Right on.