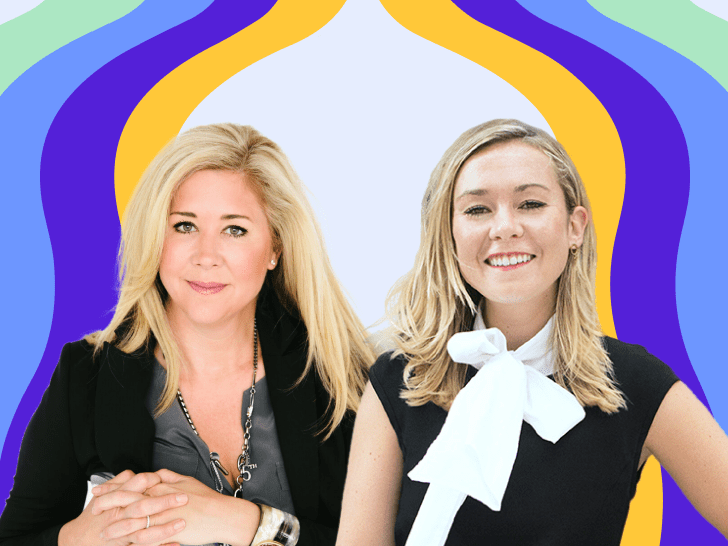 What Colette wants you to know about menopause:

"My hope is that future generations will not have a stigma around their bodies and their sexual health. As innovation continues, more products will be available to let women know they have options and do not have to suffer in silence."
One in three women suffers from one or more pelvic floor disorders. Over 50% of women report painful sex post-menopause. The same number report vaginal dryness (there we said it!). Colette Courtion and Polly Roriguez are two women determined to make sexual wellness a reality for women everywhere.

After spending more than 12 years in the beauty and medical aesthetic technology industry, Colette Courtion wanted to use her experience to find noninvasive, effective, AND affordable solutions to help improve women's intimacy. In 2014, Joylux was born. An innovative health technology company that provides at-home solutions to help women care for their pelvic & sexual health. Beyond developing award winning products, Colette is a champion when it comes to breaking down barriers and elevating conversations about vaginal health. Her impact? In 2020, Colette was named one of Inc. Magazine's Top 100 Female Founders.

Speaking of badass women doing God's work in sexual health, we love what Polly Rodriguez has done to advance the conversation. Diagnosed with cancer in her early twenties, Rodriguez went into surgical menopause at 21. The experience left a lasting impact on her, so much so that she founded Unbound. In addition to selling top-notch sex toys, Polly and her trailblazing team at Unbound are known for fighting the MTA over sexism in subway ads and for sending members of Congress vibrators.

Thank you, Colette and Polly, for your work providing products and resources that allow women to be their healthiest AND sexiest selves.