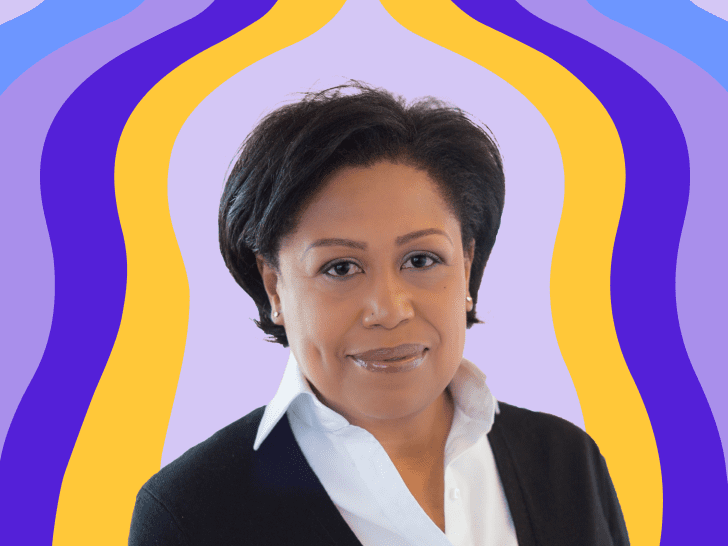 What Pamela wants you to know about menopause:

"I've found that taboo subjects like menopause lose power—and stigma—when addressed by people in leadership positions...Literally millions of us are struggling with this for years while we're trying to navigate make-or-break moments in our professional lives. And we generally do it in silence."
Women in the workplace, take note: Pamela Hutchinson, Bloomberg's Global Head of Diversity and Inclusion, wants you to know she is no longer suffering in silence. Pamela has spent her career as one of the most respected thought leaders and vocal advocates for diversity in the workplace. She was recognized in the 2017 and 2018 PowerList of Britain's most influential people of African and African Caribbean heritage and was awarded Head of Diversity of the Year in the 2016 European Diversity Awards.

As a minority woman who has dedicated her career to encouraging business leaders and corporations to raise their voices to ultimately create more diverse and inclusive workforces, Pamela initially struggled in silence when it came to her own personal journey with menopause. She's not alone, many senior-level women witness career-ending effects from menopause. In the UK, nearly 900,000 women left their jobs over an indefinite period of time due to menopausal symptoms in 2019, and three out of five working women between the ages of 45 and 55 who experience menopause symptoms note that it has a negative impact on their work life. Pamela and her colleagues at Bloomberg are helping raise awareness on the menopause experience—and the trickle-down effect it has on diversity in the workplace, gender pay gaps, and more—by sharing practical advice with other business leaders on the topic. Her goal? Encouraging other business leaders to move taboo conversations forward in the workplace to ensure women have the representation and support they need to continue to thrive at work, no matter their age.