Surprising no one, weight gain through the menopause transition is one of the most common complaints we hear from women.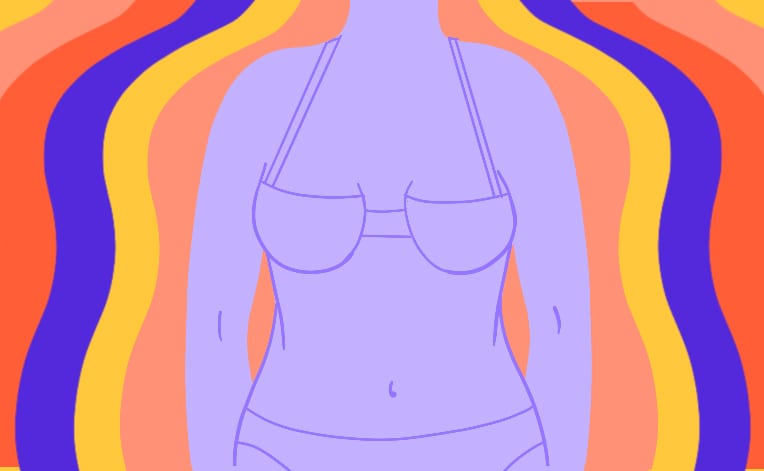 We know it's hard to accept; we also know our bodies are meant to evolve. And how you respond to it is in your control.
Above all else, the most important priority is to build practices & habits to ensure that your body is strong and healthy to power you for decades to come.
To understand how to treat your body and self with the kindness and love it deserves, let's start with the science of what's happening physically during menopause, so you understand what tools you need to manage it.
Why, oh why, does weight gain happen during the menopause transition?
Previously, it was thought that declining estrogen levels were the main culprit in menopausal weight gain, which can start during perimenopause. However, emerging research coming out of the North American Menopause Society's 2020 Conference, shows that follicle-stimulating hormone (FSH) — which is usually just thought of as a reproductive hormone causing eggs to develop in the ovaries — may play a bigger role in metabolism than scientists originally thought. Rising FSH levels, which signal hormonal change in menopause, may themselves contribute to weight gain.
Other factors contributing to weight gain during menopause include:
Age: slowing of metabolism, loss of muscle mass, and increased body mass with age
Genetics: certain body shapes are influenced by genetic variants, which govern how and where women's bodies store fat
Increased insulin resistance: because of hormonal fluctuations associated with menopause, women are at increased risk for becoming insulin resistant. This means it's harder for your body's cells to take in glucose (aka blood sugar, from the breakdown of carbs and protein) with the same or even higher levels of insulin, a process that results in extra fat storage. This also causes you to feel tired and hungry. It's a cascade of physiological events that gets stuck in repeat, leading to weight gain.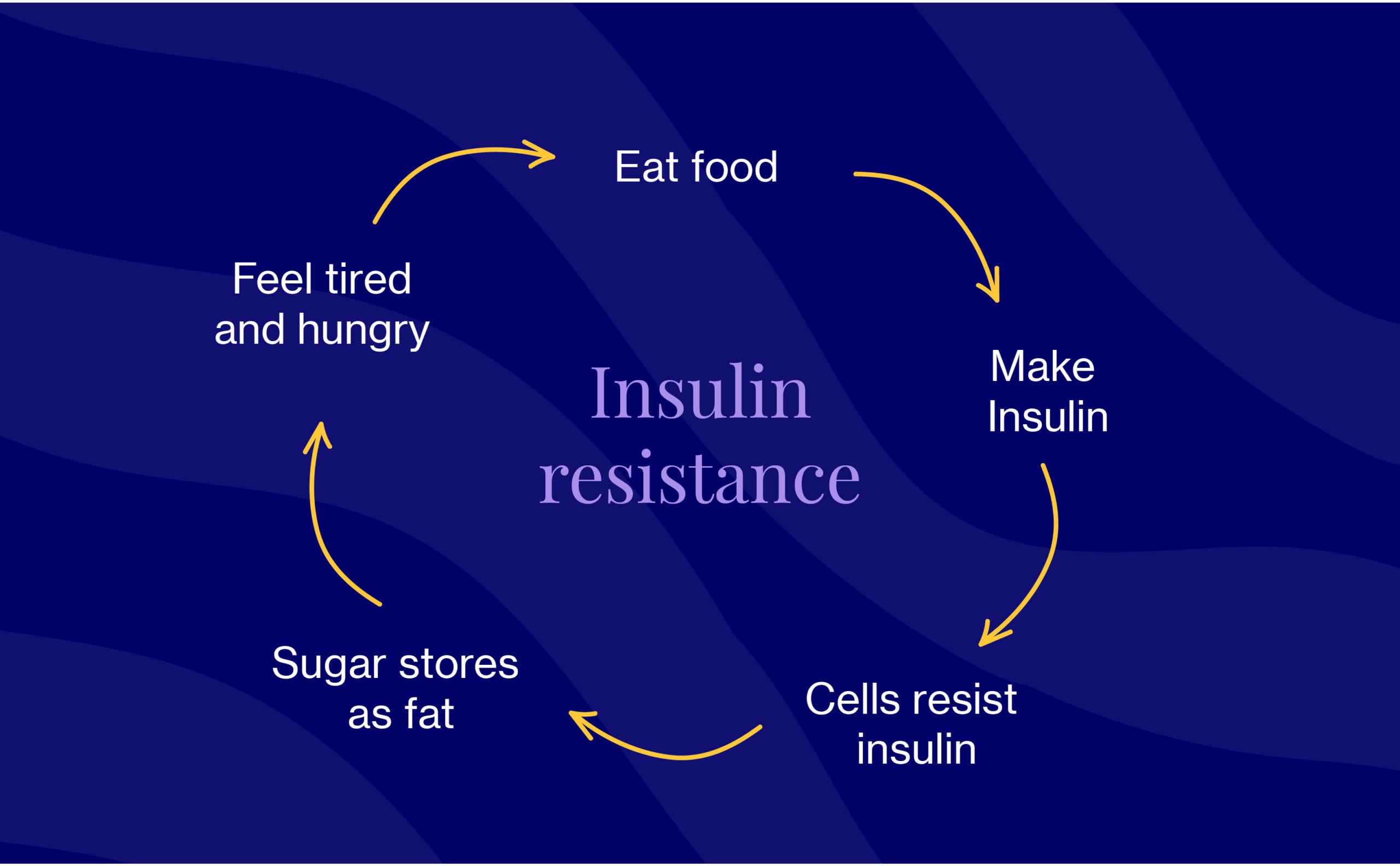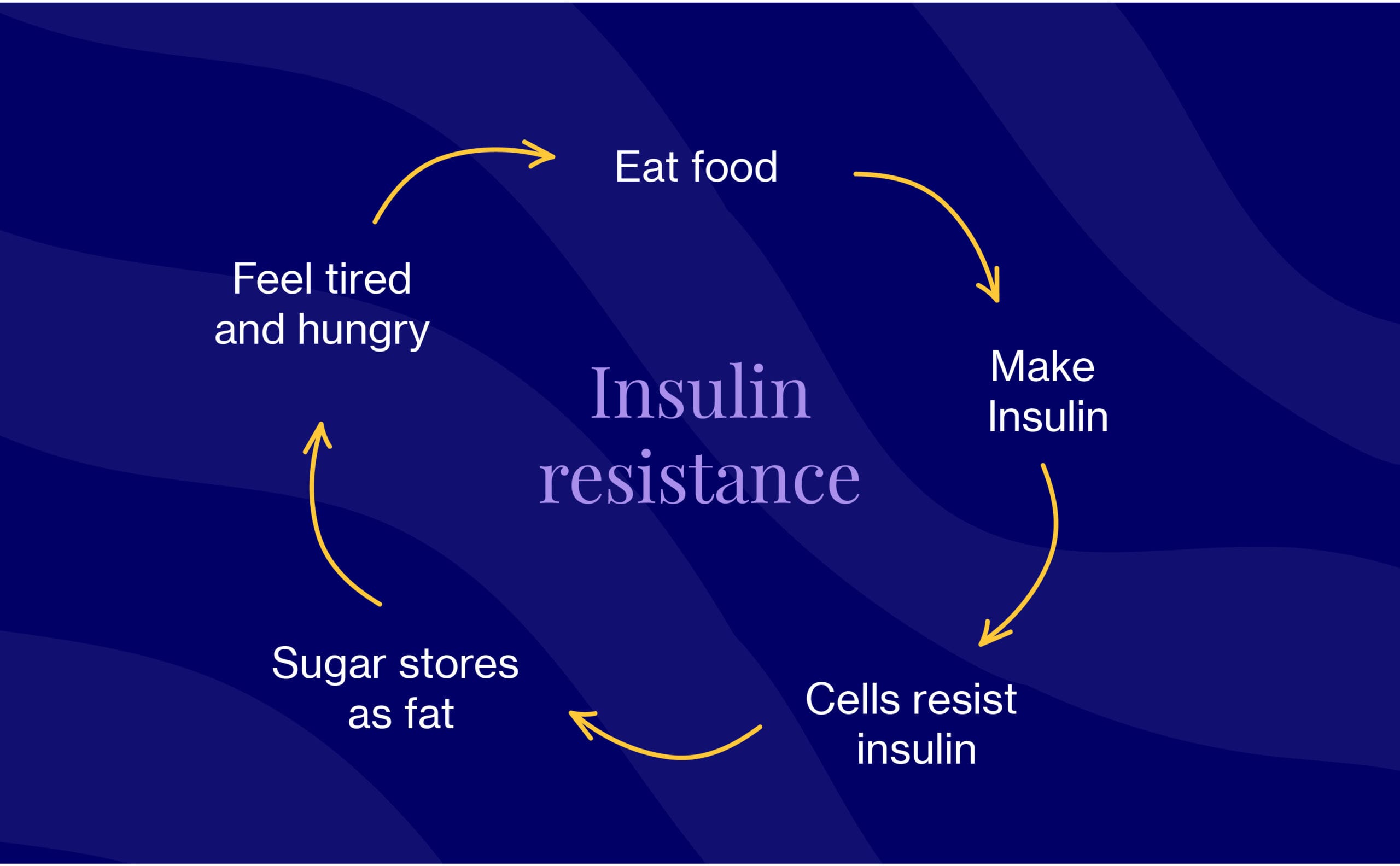 Increased cortisol levels: cortisol is a hormone our bodies use to respond to stress and regulate our immune response/metabolism. Levels increase with age (and with stress, duh!), and can lead to chronically high levels of the hormone, which can lead to insulin resistance (see above), which can then lead to weight gain.
Poor sleep: poor sleep can cause hormonal fluctuations, including increases in cortisol. Plus, because our bodies receive hunger signals from hormones such as ghrelin (increases our cravings) and leptin (causes feelings of satiety), a disrupted sleep cycle can lead to patterns of overeating. In fact, a study conducted by the American Heart Association found that people who slept an hour and 20 minutes less consumed 549 more calories than the control group.
Hypothyroidism: the symptoms of hypothyroidism — a condition when the thyroid gland doesn't produce enough thyroid hormone — often mimic those of perimenopause, so it's important to be screened for it by your healthcare provider. Thyroid hormone helps to drive cellular metabolism, so if thyroid hormone is insufficient, it affects our body's metabolic pathways, essentially slowing them down, leading to weight gain.

Body shape and composition changes
Head's up that, for some, the number on the scale may not change at all — just the way our clothes fit. The menopause transition often involves a change in body shape and composition. Insulin resistance and other physiologic changes, including hormonal changes, leads to body fat redistribution from our hips and thighs to our waist and abdomen (aka the pear-shaped to apple-shaped metamorphosis). Due to aging, we'll continue to lose muscle mass, a process that actually starts in our 30s. That muscle is often replaced by fat tissue. That's why it's so important to focus on building lean muscle mass to help maintain a healthy weight…more on that below.
Overall, weight gain/loss is complex, with many factors playing a role. We recommend starting with a full hormonal health evaluation by your primary care physician or an Elektra provider.
Dr. Anna Barbieri, MD
Pro tip #1
When tracking your weight loss goals, consider going beyond just a scale or BMI index by using a non-invasive body composition analysis, which provides a detailed breakdown of your weight in terms of muscle, fat, and water. Some look like a souped-up scale, with handles for you to hold onto. These can be done at many gyms and doctors' offices, and you can also buy a home body composition scale.