Mood swings and feelings of anxiety and sadness are common during perimenopause and into menopause.
Your fuse may become ridiculously short, you may be irritable one minute, sad the next, and maybe you tend to easily break down in tears, from frustration, a cheesy commercial, or anything, really (we call this "emotional lability" in medical speak). However you experience this, it's no fun. Like most other symptoms, these mood changes can be caused by fluctuating hormone levels, specifically estrogen, progesterone, and serotonin.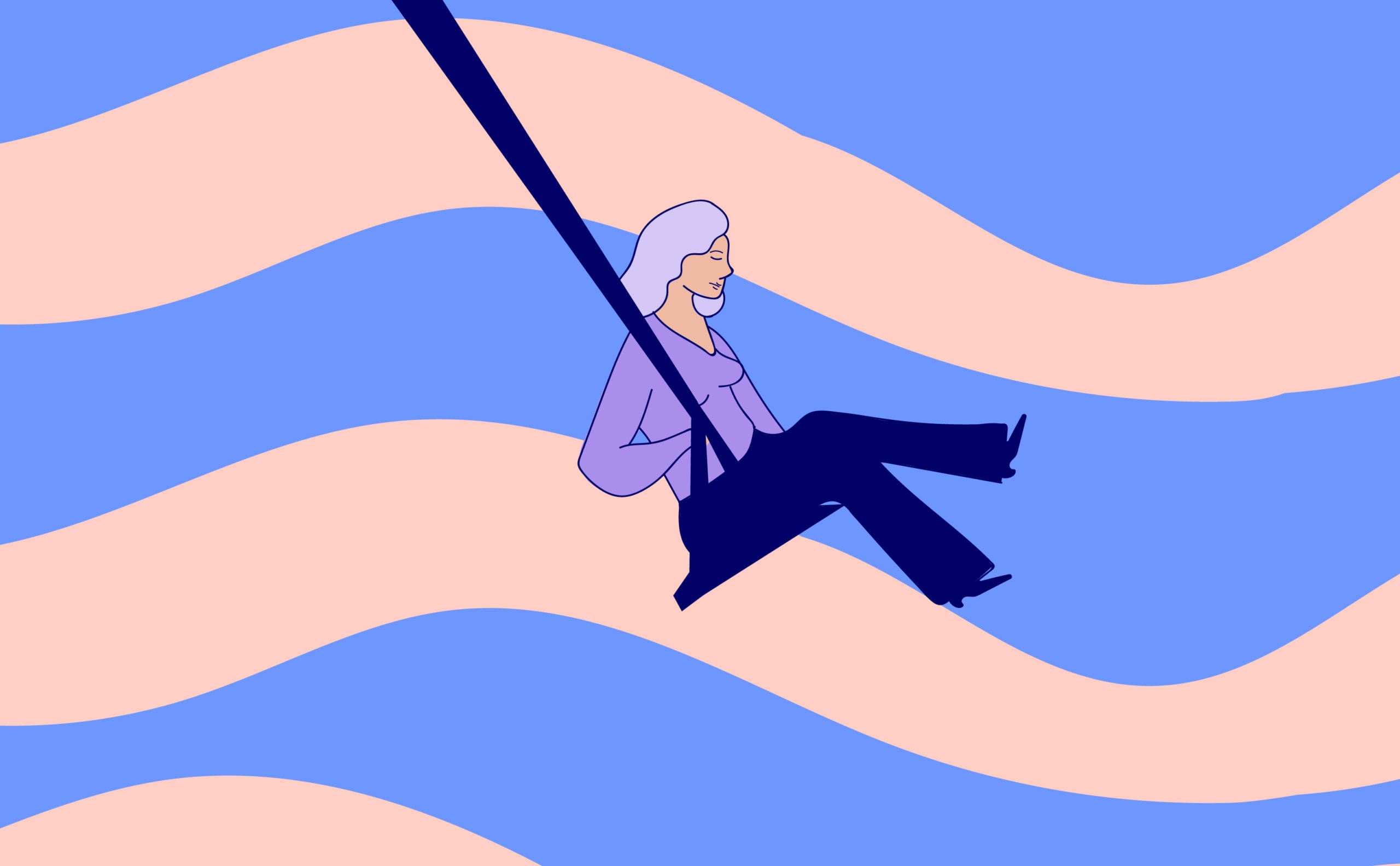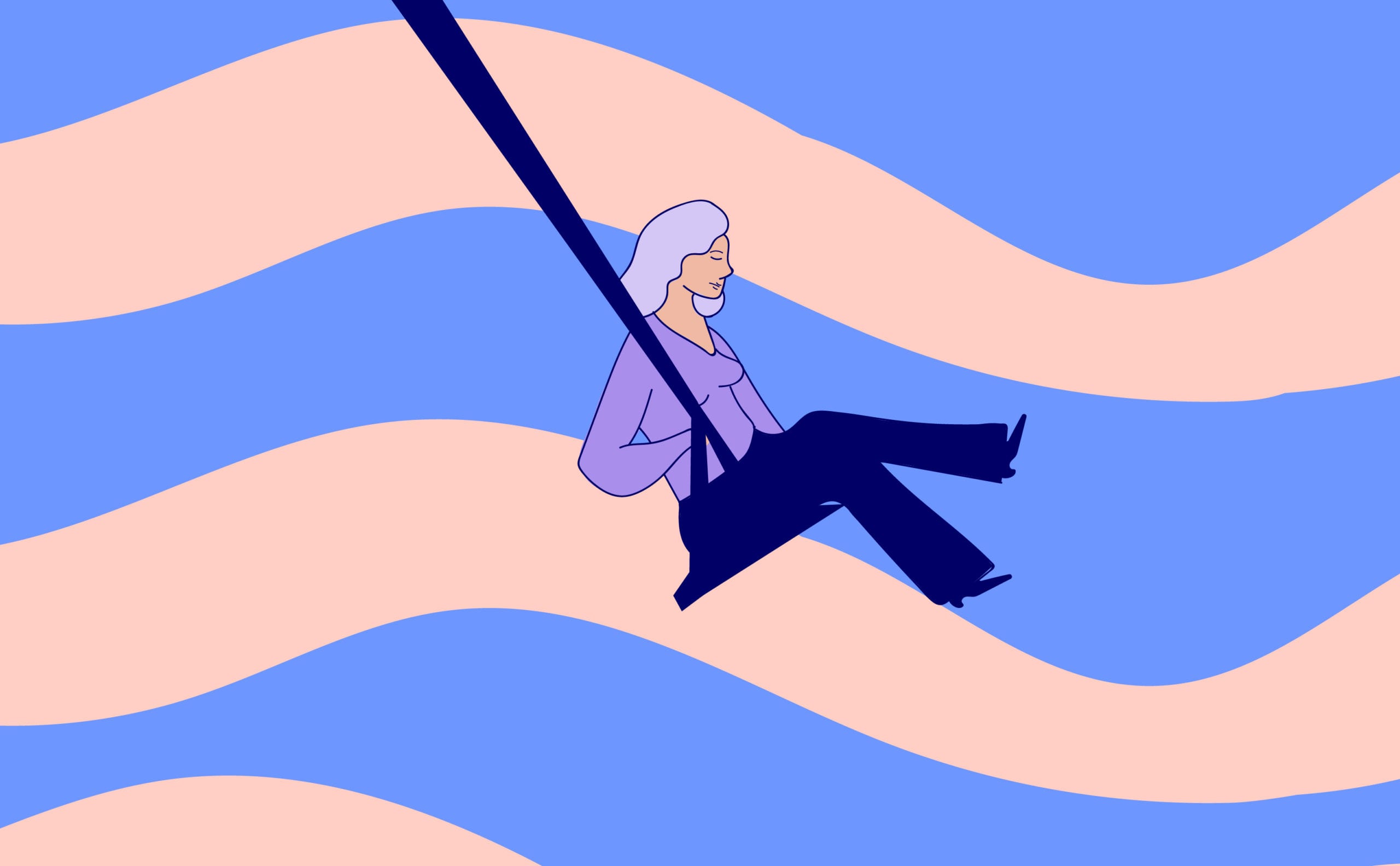 Estrogen & serotonin
The production of estrogen is correlated with the action of serotonin, a neurotransmitter that acts as our "happy hormone" by reducing anxiety and fostering feelings of wellbeing. This is why, as estrogen fluctuate during the menopausal transition, serotonin pathways can be affected, which can affect mood.
Progesterone & GABA
Progesterone is the "calming hormone" that may also influence Gamma-Aminobutyric acid, or GABA for short. GABA is a neurotransmitter that produces a calming effect when it binds to its receptors. Progesterone potentiates (increases) the effects of GABA, and therefore lower progesterone levels during perimenopause and menopause may result in less GABA-like activity, thus increasing the chances of mood swings, anxiety, and sleeplessness.
This, by the way, helps explain why mood changes frequently pop up when we're PMSing. After we ovulate but before we begin our period, we're in what's called the "luteal phase" when estrogen level is high initially but then drops before our period starts (and remember, low estrogen can affect serotonin). Once we begin our period, estrogen levels rise, which causes our mood to stabilize.
The graph below illustrates one theory of PMS mood symptoms, where the interplay between estrogen, progesterone, and serotonin and specifically their fluctuations throughout the menstrual cycle, may be a likely contributing factor.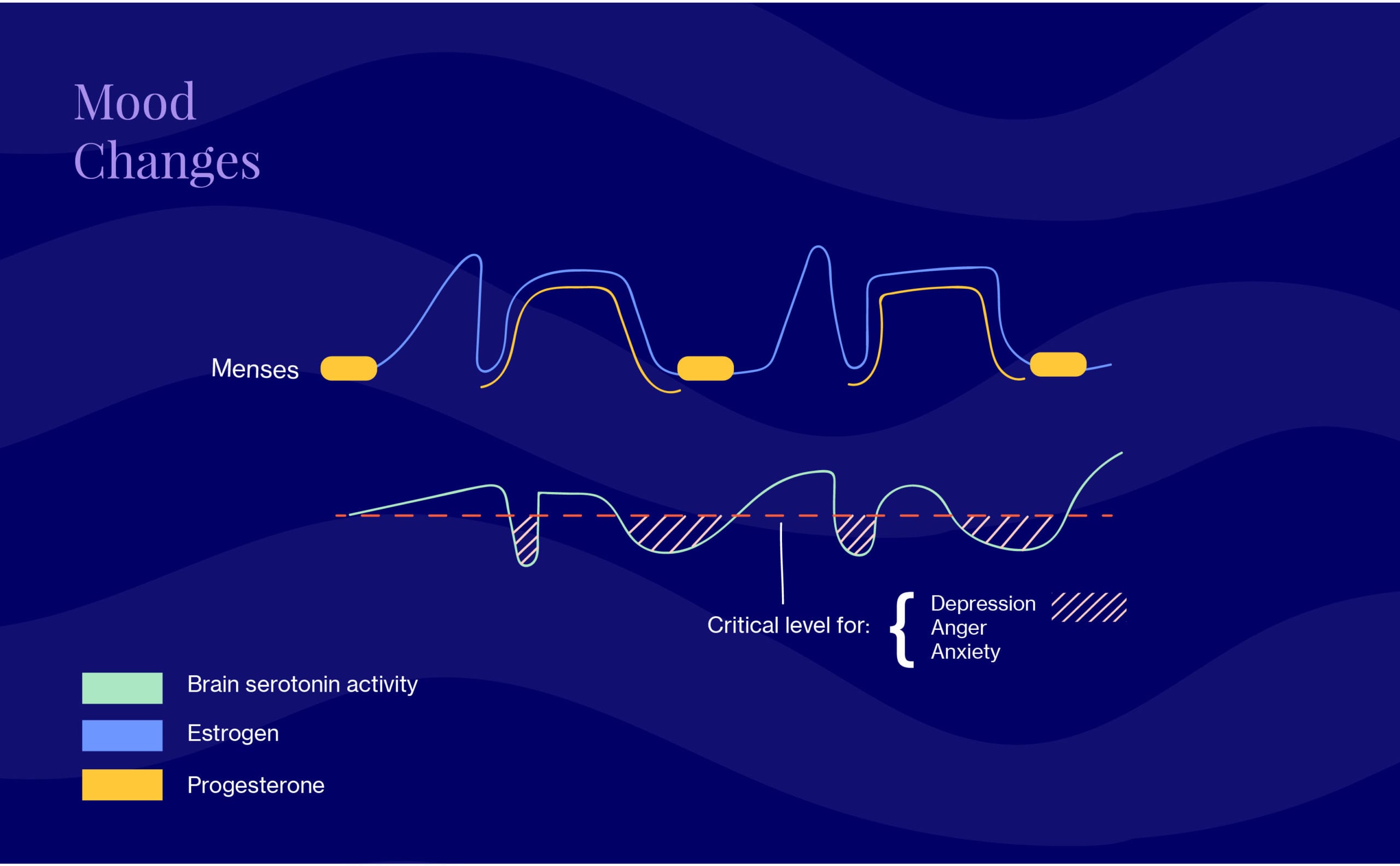 According to estimates, the number of women who experience mood symptoms during perimenopause hovers around 10-20%, with the risk increasing for those of us with a history of postpartum depression and premenstrual dysphoric disorder, or PMDD (a severe form of PMS with more intense and significant emotional symptoms like sadness, irritability, moodiness, etc.).
There are very few scientific studies that support the hypothesis that menopause contributes to chronic clinical depression, severe anxiety, or erratic behavior. Most of us will transition through menopause without experiencing a major mood disorder. But, just because the mood changes may not be classified as "major" doesn't mean they should be discounted.
There's a lot going on during this phase of our life! Hormone fluctuations, external stressors, poor sleep, night sweats, a changing body, fertility challenges, and often caring for parents and kids…you name it.
When all of the above comes together, it makes for the perfect storm of emotional distress that may lead to mood swings and a decreased sense of overall well-being.
It's important to remember that not all women will experience mood changes during the menopause transition, and not all mood changes during this life phase are due to menopause. Severe symptoms like depression or anxiety that prevent you from functioning, disrupt relationships, and are associated with suicidal thoughts need medical attention and there is nothing shameful about it. In those situations, although we support integrative and holistic approaches, urgent medical care and even pharmacologic therapy may be appropriate first steps.
Dr. Anna Barbieri, MD
Pro tip #1
You might feel menopause means you're destined to years of gloom and doom with all negative symptoms, all the time. But that's simply not the case. In fact, come menopause, PMS and PMDD symptoms tend to resolve themselves. No period = no premenstrual anything.