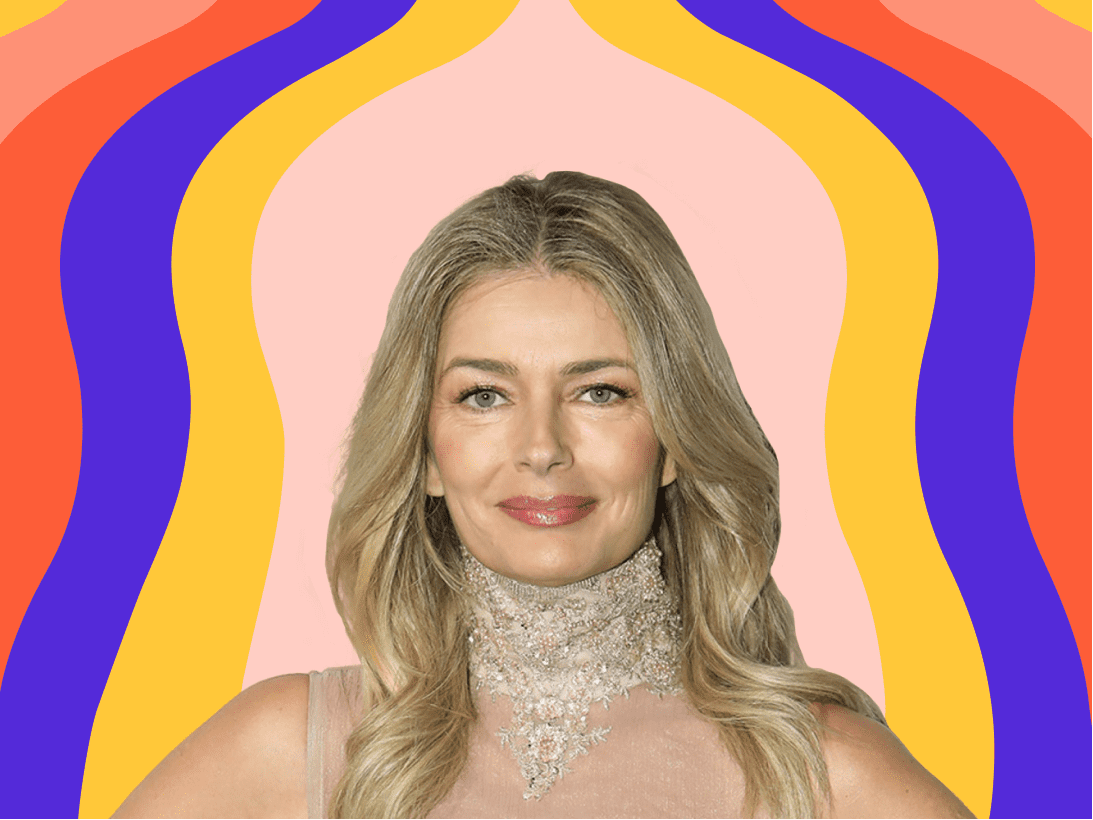 What Paulina wants you to know about menopause:
I don't like being invisible...I don't like being dismissed because I'm a certain age. The only way that we're going to cure being invisible is to not take it."
Who says you can't be sexy in your 50s? Former international supermodel Paulina Porizkova is on a mission to show that you most certainly can be. Paulina appeared on more than 20 Vogue covers and countless Sports Illustrated features from the 1980s to early 2000s. Today, Paulina is taking a stance by sharing untouched, makeup-free, and often nude photos of herself to her personal Instagram, showcasing signs of aging from gray roots to sagging skin. The internet was clearly craving this kind of authentic content: Paulina's Instagram account grew from 12,000 followers to over half a million today.

She's also not afraid to speak out about how sex has changed in her own journey through menopause: "I was kind of terrified for a while because I kept hearing all these horror stories about how you go through menopause and then you lose your sex drive and you don't want to have sex anymore," Paulina says. "And it turns out that it only gets better because I know my body so much better. Whatever confidence and wisdom that you acquire with age, it's kind of paying off in your 50s." Paulina refuses to be silenced or dismissed because she's reached a certain age, and wants other women to stand up and refuse to be invisible. "The only way that we're going to cure being invisible is to not take it," she says.