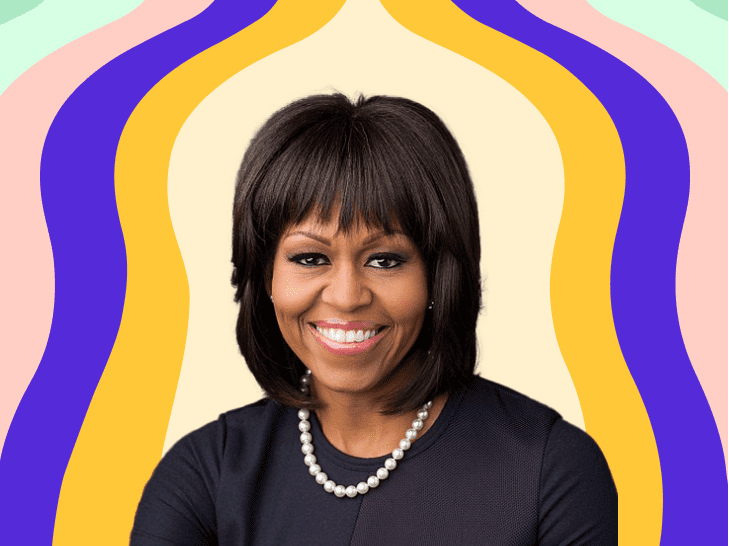 What Michelle wants you to know about menopause:

"Don't think of [aging] as the end of things. It's the beginning of things, it's the beginning of your new chapter. Or, as I like to call it, we're entering our third trimester of life."
The former First Lady is getting candid. Detailing her own intimate experiences, Michelle Obama is speaking up about menopause, aging, and doing her part to shatter taboos around women's health. After eight years in the White House, where she became a role model for women around the world, she's now navigating her own journey as a fifty-something woman and she's taking her fans along for the ride. In 2020, Michelle launched The Michelle Obama Podcast, which ended up on Spotify's most listened-to podcast list last summer.

One particular episode features a profound conversation with close friend and veteran OB-GYN, Dr. Sharon Malone, in which Michelle sends a message to younger generations about approaching conversations about women's health in a different, more open and honest way. "It's an important thing to take up space as a society, because half of us are going through [menopause], but we're living like it's not happening," she says. Recalling her own experience going through menopause inside the White House, Michelle wants women to stop hiding, but rather celebrate and acknowledge everything that is amazing about the female body, including menopause. That's something we can get behind.