Unlike some other menopausal symptoms, the science behind bone loss is fairly simple: estrogen protects our bones, so when estrogen levels decrease during menopause, so too does bone density.
This can lead to:
Osteopenia: an official term for low bone density
Osteoporosis: a disease caused by significant bone loss (the name is derived from the Latin for "porous bones")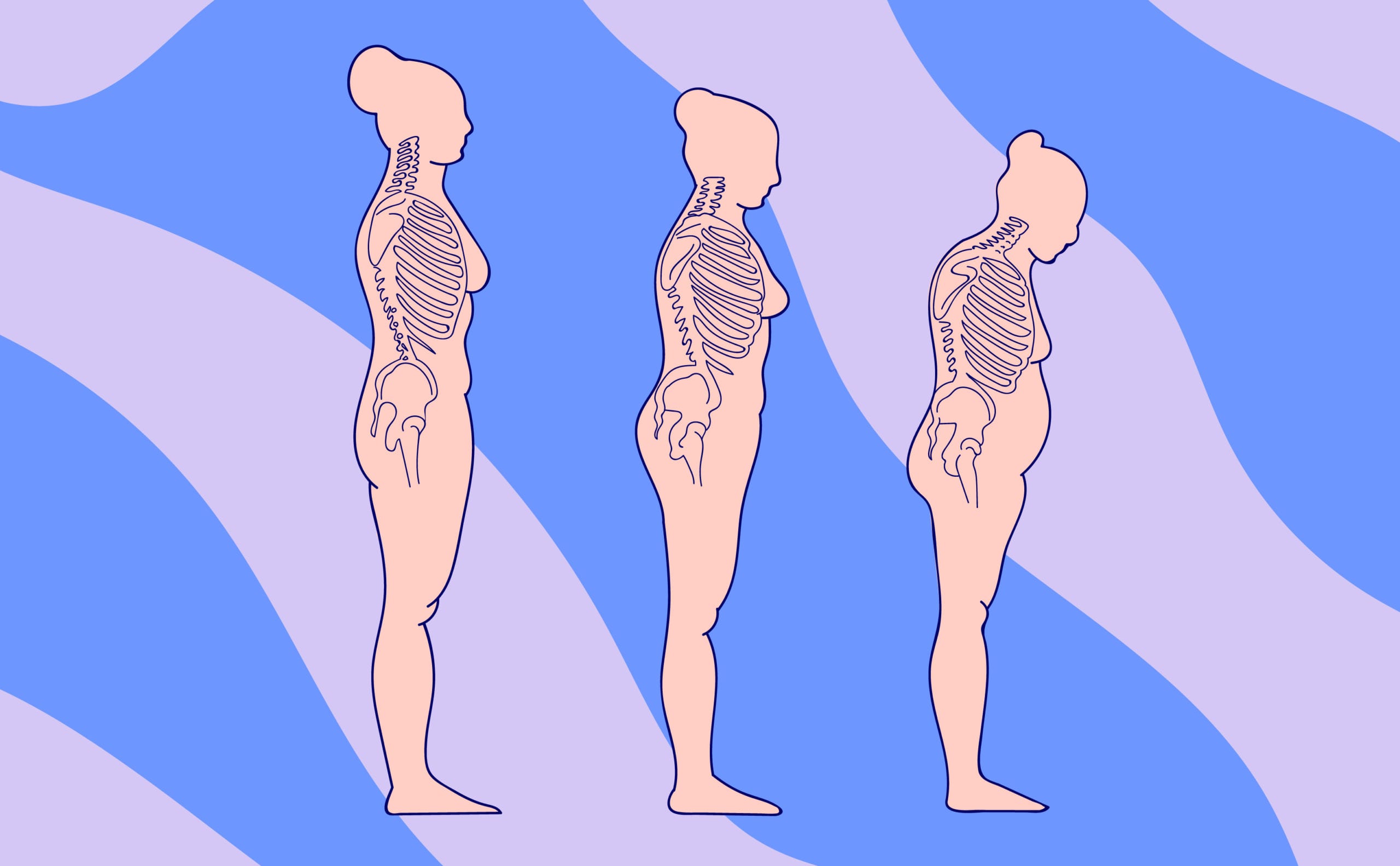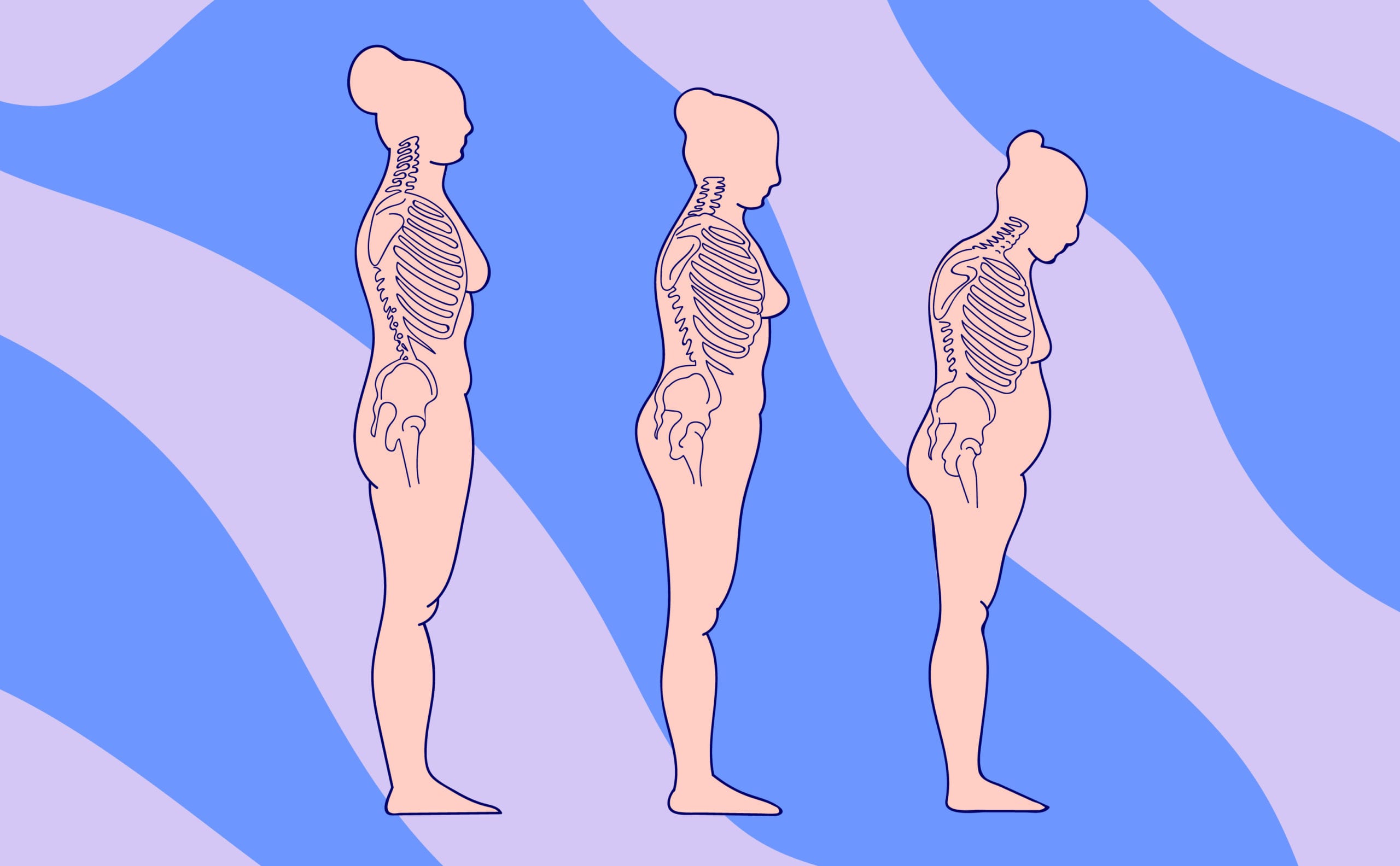 Menopause is the most common cause of osteoporosis. Estrogen slows down bone turnover and loss, and as levels fluctuate and then drop in menopause, bone loss increases rapidly. According to the Endocrine Society, up to 20% of bone loss happens during menopause.
Osteoporosis is most often silent until a fracture or bone break occurs, often during an otherwise routine task. However, some early symptoms may include brittle nails and receding gums (but keep in mind that these can be caused by other conditions, too!). Bones in the ribs, hips, wrists, and spine are most commonly affected.
The North American Menopause Society and the American College of Obstetricians and Gynecologists recommend that routine screening for osteoporosis starts at age 65 for women. Screening can start earlier (at time of entry into menopause), for those at higher risk for bone loss, including individuals with:
Family history
History of fractures not related to trauma
Early menopause (before age 40)
Smoking
History of eating disorders
Oral steroid use
Rheumatoid arthritis
"Women experiencing early menopause from natural or surgical causes experience more profound bone loss and are at higher risk of fracture during their life." — Cleveland Clinic
Screening for osteoporosis is done via a bone density test, otherwise known as a dual-energy X-ray absorptiometry (DEXA or DEXA scan). The 30-minute exam, which can be ordered by a gynecologist or primary care provider, works by measuring bone density primarily in the hips and lower back, and occasionally in the forearm. The result is a T-score, which compares your density to that of a healthy, young adult.
Normal: T-score greater than -1
Osteoporosis: T-score of -2.5 or less
Osteopenia: T-score between -1 & -2.5
Doctors may also leverage the FRAX model, which is a calculator that measures the risk percentage of hip or major fractures over the next ten years. According to the recommendations of the National Osteoporosis Foundation, if the risk is greater than or equal to 3% for a hip fracture, or 20% for any fracture, you are considered eligible to receive treatment.
Dr. Anna Barbieri, MD
Pro tip #1
About 70% of African American adults and 90% of Asian American adults are lactose intolerant, which can make it difficult to get enough calcium. Fortunately, there's no shortage of non-dairy sources of the good stuff, including dark leafy greens (collard greens, broccoli rabe, kale), broccoli, figs, and canned fish/sardines (with bones). Don't forget about calcium-fortified foods, too (almond milk! OJ! tofu! oatmeal! cereal!).