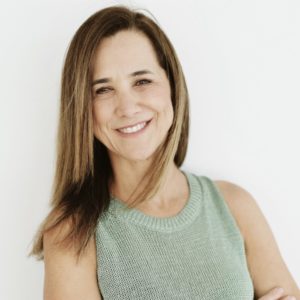 Sonsoles Gonzalez is the founder and CEO of Better Not Younger and is dedicated to changing the narrative around aging.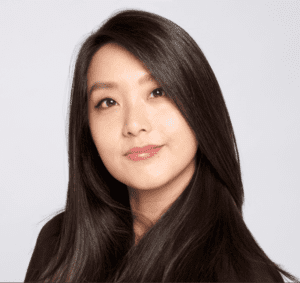 Dr. Debra Lin is a hair science expert and the Chief Scientific Officer at Better Not Younger.
Most of us are familiar with the hot flashes and mood swings of menopause, but there's one specific topic that women in the Elektra community love talking about: 
Hair!
We totally get it. Hair is an important part of our identity: long, short, bangs, perms (we see you, '80s). That's why the hormonal changes of menopause and its impact on our hair can be even more devastating than some other "invisible" symptoms. Hair loss, thinning, dryness and breakage are not what you ever signed up for.
So, we took a few minutes to talk with Better Not Younger, a haircare brand specifically designed for women over 40. Read on for our full conversation with the badass Better Not Younger Founder, Sonsoles Gonzalez, and her head of Product and Innovation, Dr. Debra Lin to get their expert advice on the best ways to deal with hair as you age.
Elektra Health: Hello, Sonsoles and Dr. Debra. We've been following Better Not Younger since your launch back in March 2019. Can you tell us why you decided to launch Better Not Younger?
Sonsoles Gonzalez: Thanks for having us! As you know, Better Not Younger is the first and only haircare brand developed exclusively for women over 40. Before launching this brand, I spent most of my career at big beauty companies where I learned about how hormonal and physiological changes that happen to women's bodies as they age affect their hair & skin. Yet, many brands continued to focus marketing and innovation dollars on younger consumers. When I hit my late 40s and started going through menopause, I noticed changes in my own hair, specifically that my ponytail had shrunk! The products I had been using since my 30s weren't really making a difference anymore, and I couldn't find any products that were directly talking about these changes, so I decided to come out of retirement to create my own haircare line.
Elektra Health: What are some of the key factors that affect a woman's hair as they age, and specifically as they go through menopause?
Dr. Lin: A lot of women don't realize that menopausal hair needs a little extra help to look its best based on some of the changes our bodies go through that directly impact hair health. For example, our bodies tend to absorb less nutrients from the foods we eat, so less vitamins and minerals are available to fuel healthy hair growth; the decrease in estrogen and rise in testosterone can contribute to hair loss and thinning; our scalps produce less sebum and lose collagen, so the hair follicles are growing in less optimal conditions; hair follicles shrink and become thinner; and this is also the age where many women start to color and heat style their hair more often, leading to increased dryness and breakage. This is why in addition to creating shampoos, conditioners and styling products, we decided to develop scalp cleansers, serums and daily supplements. It's a 3-prong approach that helps women get not only achieve better hair today, but actively improve their scalp and hair health over time.
Elektra Health: What is the number one issue you hear from your community and what's your advice to these women?
Sonsoles Gonzalez: Hair thinning and lack of volume is the #1 issue we hear about. As Dr. Lin said, when we design our products, we look at both instant and long-term benefits. For example, our best-selling Lift Me Up Hair Thickener was formulated to lift hair at the roots and add more fullness instantly, but it also contains Niacinamide, Biotin and Ceramides to help support naturally thicker, healthier hair growth over time. Our advice is to consider all factors that contribute to healthy hair which include diet, scalp care and using high quality, clean, sulfate-free products. If you want to learn more about your hair and get a personalized recommendation, we also offer a free Hair Quiz on our better-notyounger.com site.
Elektra Health: You mention your products are clean and sulfate-free. Why was this important?
Dr. Lin: I think the older we get, and especially as we enter into menopause, we become a lot more aware of what we put into and on our bodies (including our hair). Our consumer has been engaged with the beauty industry for many years. She's super ingredient-savvy, looks for sustainable and cruelty-free options, and has the money to afford higher quality beauty products that don't try to B.S. her.
Elektra Health: Thank you both! Any final words?
Sonsoles Gonzalez: Just that women don't need to suffer through menopause alone anymore! We are an amazing force together, and as time goes on we'll see more and more brands like us rise up to meet various menopausal needs from sexual wellness to incontinence, so thank you for giving us a platform to share our story with your community.