What is hot vax summer, you ask?
It's what the kids are calling the collective, impending post-vaccine flocking to dating apps after a year+ of pent up…you know what.
Is it a ridiculous name? Absolutely. But hot vax summer (or tits out summer, whatever suits your fancy) isn't just for 20-year-olds. The pandemic has undeniably impacted relationships for people of all ages. For some of us, this led to divorces and breakups. For others, it has us reevaluating what we need and deserve in our relationships (romantic and otherwise).
In this inspiring Vanity Fair article, women opened up about their pandemic divorces, celebrating their independence from unhealthy relationships and reclaiming their dating lives. Some even discovered their queer identity in the process.
So, if you are one of the many single and ready to (safely) mingle women, or if you're dating curious, here are a few resources to get you going:
---
📕 A book on dating after divorce from a 46-year-old woman who's been there
Available: A memoir of sex and dating after a marriage ends, from Laura Friedman Williams, follows the author's journey to reclaim her sexuality and re-enter the world of dating following her husband's affair and her divorce after 22 years of marriage. Laura's story is inspiring, empowering, and relevant to a lot of women.
✅ A comprehensive list of dating apps as a kicking off point
For anyone looking to explore the wild world of online dating, here are 15 Oprah-approved apps to get you started. Whether you're looking for something super casual or a more long-term relationship, this list has you covered.
🎧 A touching (and funny) podcast from your new imaginary bff
Alone: A Love Story is a beautiful podcast from Canadian journalist Michelle Parise that follows her dating adventures and musings post-divorce. If you ever find yourself feeling alone in your journey, Michelle can be the wise, virtual best friend in your ear.
💁🏼‍♀️ An interview with a 61-year-old badass
Earlier this year, we interviewed Cindy Gallop, CEO of MakeLoveNotPorn and one of the most badass women we've ever met. A sneak peak:
"I'm very open about the fact that I date younger men, casually and recreationally. Even in the pandemic, my dating life consists of one lovely 25-year-old gentleman who is utterly COVID-safe. I'm bringing this up because, at the age of 61, I am being told how beautiful my body is, how gorgeous I am, and how desirable I am."
---
WHAT ELSE WE'RE READING
If you do one thing this week, take a listen to not one, but TWO menopause jams from women who get it: a Bohemian Rhapsody Parody Song for every (menopausal) Queen and The Sound of Menopause.
Carpal tunnel affects more women than men: a new study suggests that risk of severe carpal tunnel syndrome increases for women whose ovaries were removed before menopause.
🎉Menopause was added to the sex ed curriculum in UK schools (come on America, it's time to catch up!).
This article has us tearing up: A pandemic love story you haven't heard before: Parents and their adult children.
---
HEALTHY OBSESSIONS*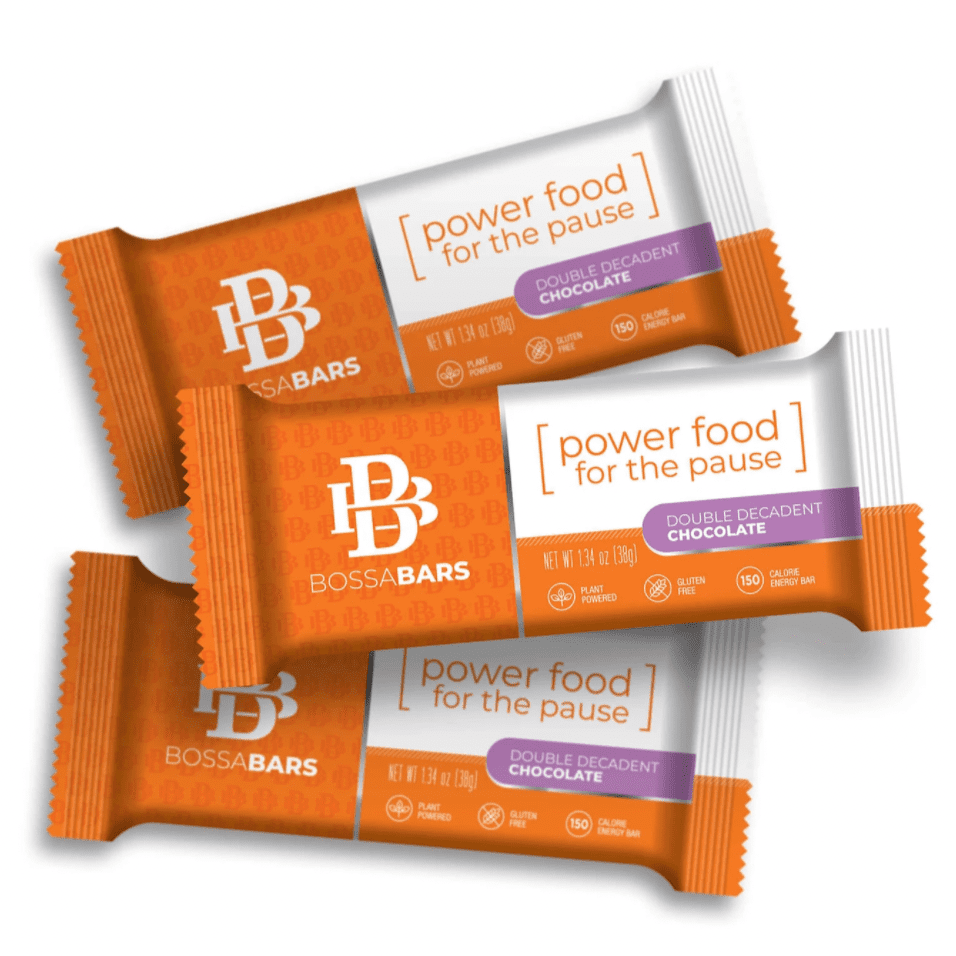 Chocolate energy bars made by women in menopause, for women in menopause. OB-GYN-approved!
* We're not paid to feature these products. We just like them and think you may like them too.
---
KEEP CALM AND ELEKTRA ON