The screen fatigue is real.
(we do recognize the irony of saying this in an email newsletter)
Thankfully, there's no shortage of awesome podcasts out there for badass, adult women like you!
Whether you're keen on existential self-reflection or seeking sex inspo, we've got you covered:
🔊Podcast #1: Menopause Whilst Black
A new podcast, hosted by Karen Arthur, addresses the need to diversify the menopause space. Amen.
🔊Podcast #2: On Being with Kristina Tippet
A podcast that answers the big questions: "What does it mean to be human? How do we want to live? And who will we be to each other?" The host, Krista Tippett, is a Peabody Award-winning broadcaster.
🔊Podcast #3: Everything is Fine
A podcast for women over 40 from Kim France, former Lucky magazine editor, and Jennifer Romolini, author and editor. Featuring interviews with kickass women in media and entertainment, they tackle "how to negotiate being called "middle-aged" when you feel anything but."
🔊Podcast #4: Hidden Brain
Shankar Vedantam uses science and storytelling to reveal the unconscious patterns that drive human behavior, shape our choices and direct our relationships.
🔊Podcast #5: Where Should We Begin? with Esther Perel
Real-life couples therapy sessions with the incredibly brilliant therapist, Esther Perel.
🔊Podcast #6: The Drive with Peter Attia
A weekly, deep-dive podcast focusing on maximizing longevity, and all that goes into that from physical to cognitive to emotional health.
🔊Podcast #7: Alone: A Love Story
A podcast from journalist Michelle Parise on finding herself after divorce, as a 40-year-old single mother. Her adventures in dating and relationships are hilarious, heartwarming, and everything in between.
🔊Podcast #8: What'sHerName
A women's history podcast bringing you the stories of "fascinating women you've never heard of (but should have)".
🔊Podcast #9: Fearlessly Facing Fifty
Hosted by Amy Schmidt, an inspiring podcast about making connections and changing the narrative around midlife. In Amy's words, "It's not a crisis, it's an opportunity."
🔊Podcast #10: Death, Sex, and Money
An interview-style podcast hosted by Anna Sale that discusses the topics "often left out of polite conversation."
---
WHAT ELSE WE'RE READING
Check out this brand-new webinar series on health, beauty & sex during menopause with author & menopause expert, Barbara Grufferman. Register for episode one to hear from Elektra's very own (brilliant) medical advisor, Dr. Lila Nachtigall.
50 Things Turning 50 in 2021: We never thought we'd see Idina Menzel and Cocoa Pebbles on the same list!
A new study from Finland reveals insight into the relationship between estrogen and muscle loss during menopause.
Encouraging results from clinical trials of Fezolinetant, a new, non-hormonal drug that helps with hot flashes.
---
HEALTHY OBSESSIONS*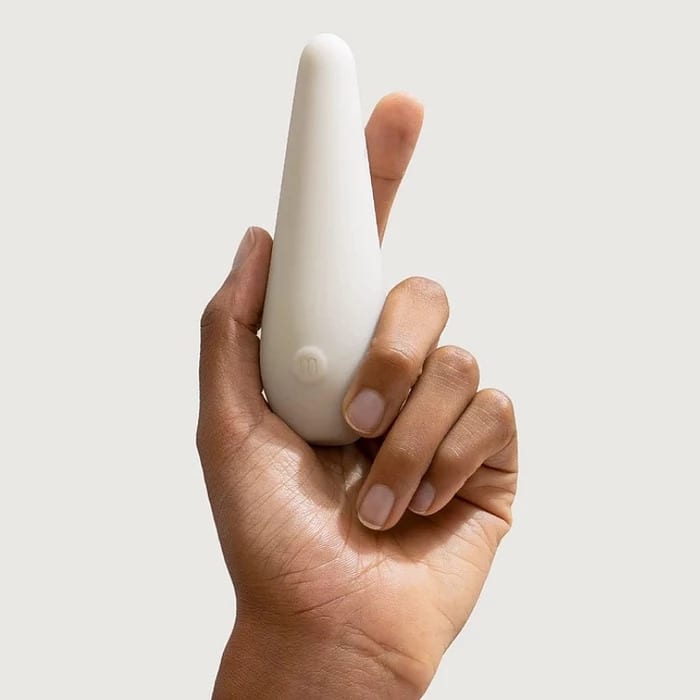 We're loving this beautiful, best-selling vibrator from Maude, a sexual wellness company that believes in pleasure for everyone. Don't let the small size fool you – this vibrator packs a punch!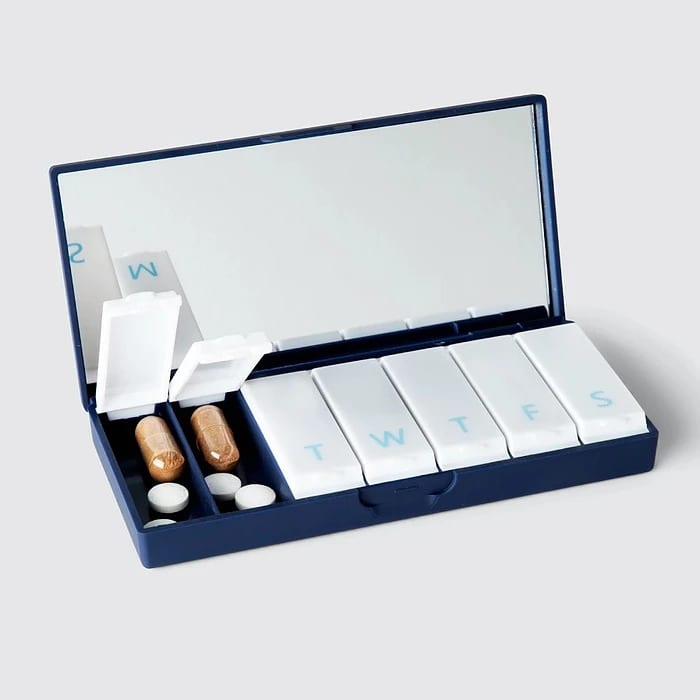 We get it, taking supplements isn't the most fun daily ritual. But this pillbox can make you feel cute as you take your calcium, vitamin D, vitamin B-6, magnesium…etc.
* We're not paid to feature these products. We just like them and think you may like them too.
---
KEEP CALM AND ELEKTRA ON…