When it comes to skin and skincare, it's easy to get drawn into the latest thing, whether it's a 10-step Korean skincare regimen or a $1,000 cream from La Mer, promising the fountain of youth.
But before you open your wallet, let's get to the bottom of how menopause impacts your skin.
The estrogen/skin connection: Estrogen is primarily known as the hormone that regulates and supports the reproductive system. What people are only just starting to talk about is its impact on skin. Estrogen provides skin elasticity, thickness, moisture, and more. So when estrogen levels decline during menopause, this can lead to a host of frustrating symptoms like dryness, wrinkles, itchiness, acne, and male-pattern facial hair.
So what can you do?
Keep it simple. We completely understand the itch to throw a bunch of products at your skin issues. But the increased sensitivity of menopausal skin requires a more sensitive approach. Try paring down your regimen just to the basics: cleanser, moisturizer, a simple serum, and sunscreen (a must). Look for products that are gentle and scientifically-backed (check out our Healthy Obsessions below for some of our faves!).
Step away from that mirror for a moment. We often talk about skincare in terms of what you can put on your skin. But if you zoom out a bit, there's a lot more that affects skin, namely nutrition, sleep, and exercise. Check out our guide for tried and true food, supplement, and lifestyle recommendations.
Accept what is out of your control. We get it, this isn't the easiest to-do. But, at the end of the day, our bodies and skin are meant to evolve. Your skin may never be as smooth as it was at 25! And that is more than okay.
Try to focus on the things in your control that make YOU feel good.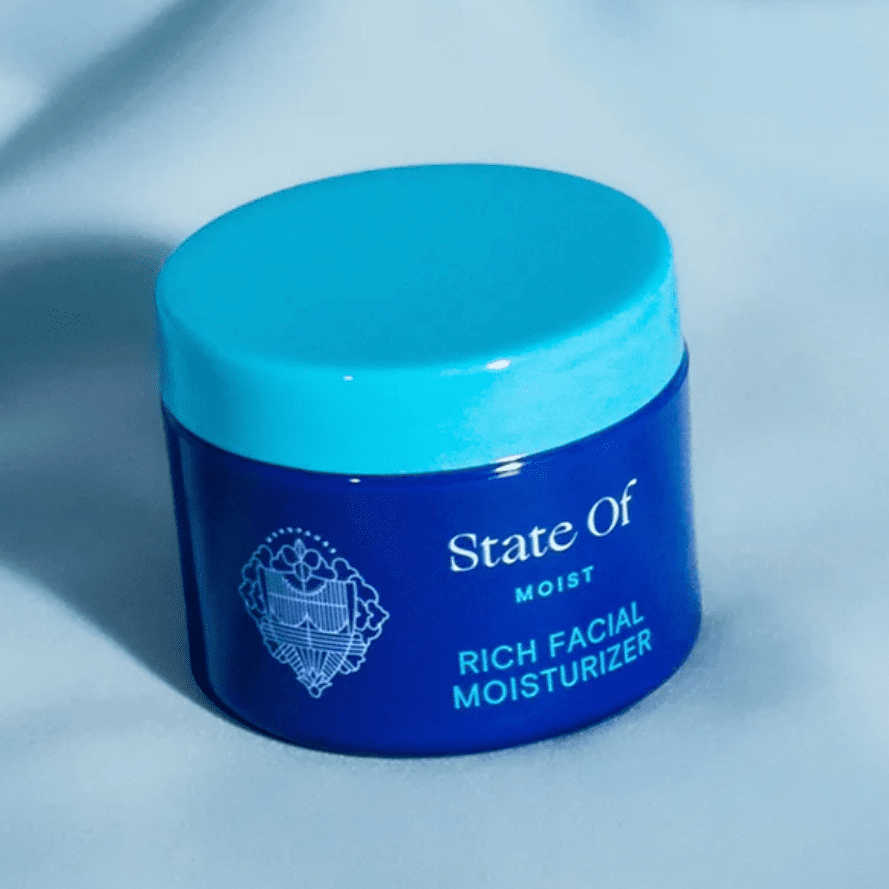 We're huge fans of Stacy London's skincare line, created specifically for menopausal women! This moisturizer is gentle, hydrating, and perfect for menopausal skin.
This vitamin C serum can protect your skin from free radicals and sun damage. Also, it's made by a brand that's plastic-free – so you can do well by your skin and the environment.
* We're not paid to feature these products. We just like them and think you may like them too.
---
KEEP CALM AND ELEKTRA ON