"Supplements" is an umbrella term encompassing vitamins, minerals, and botanicals that support our body's functions. They are one of many tools available to you throughout menopause in order to manage symptoms…if you choose wisely, that is. Below, we're breaking down what to look for — and avoid — when selecting a supplement, as well as our recommendations for the 10 of the top supplements for menopause.
*A quick note about product recommendations…Elektra Health is not paid to feature any products. We just like them and think you might too, though we can't guarantee any results.
Supplements 101
Supplements come in many forms: pills, oils, powders, lotions, inhalers…you name it. And while certain forms are relatively new, the supplements themselves aren't. In fact, many have been used for centuries in holistic, non-Western forms of medicine such as Traditional Chinese Medicine (or TCM, for short) and traditional Indian medicine (aka Ayurveda). And supplements, especially botanicals, have been an integral part of the Western medicine tradition. In fact, many medications we use today have plant origins.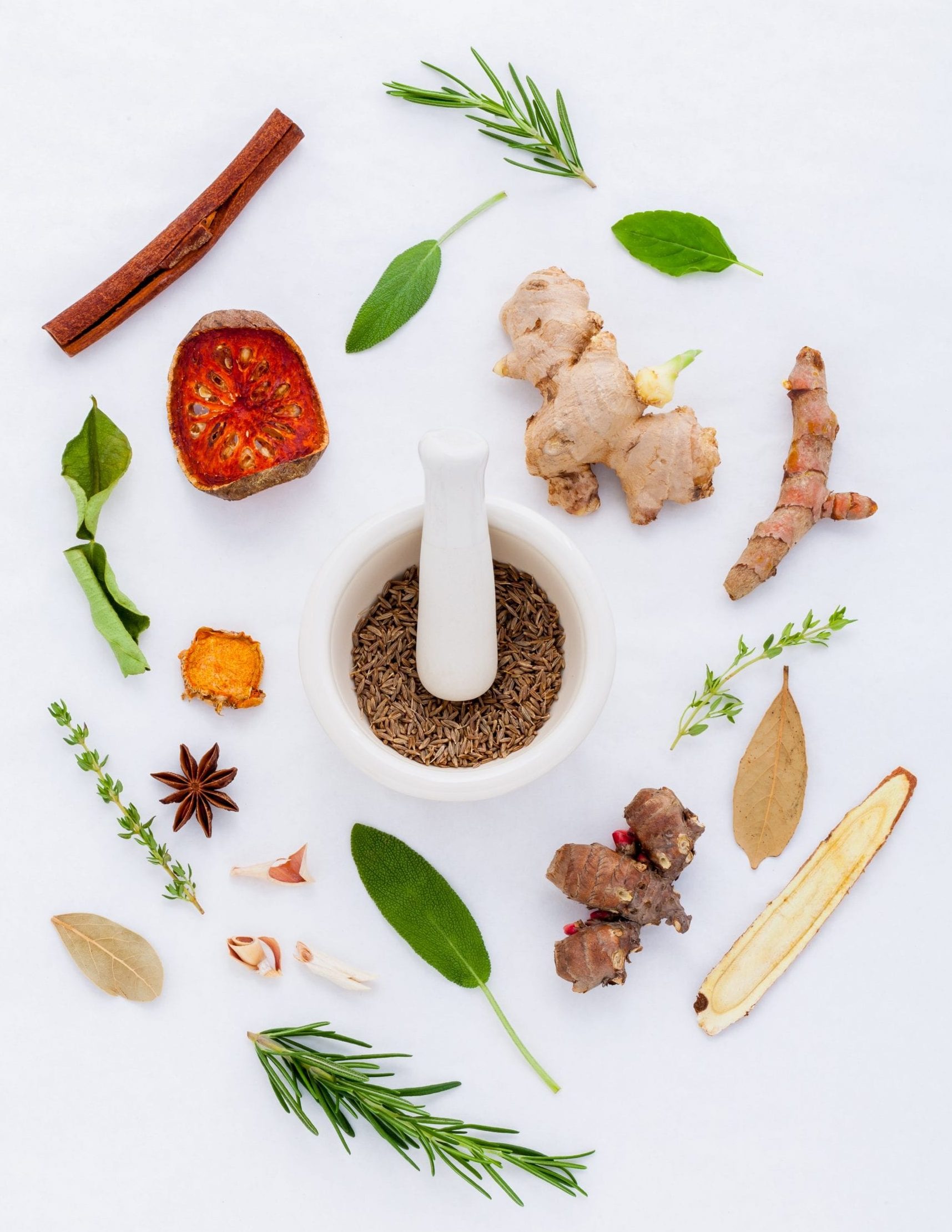 Today, supplements are used, per their name, as a way to supplement — or add — nutrients into our diet that we may not otherwise be getting in sufficient amounts from food sources or naturally from our body.
The reason why we need to supplement in the first place is largely due to the Standard American Diet which, frankly, leaves a lot to be desired (its acronym is SAD…need we say more?). Research has found that it lacks several essential nutrients, namely calcium, potassium, magnesium, and vitamins A, C, and D.
Research and efficacy
In recent years, you may have heard that research has shown supplements really don't do much for our health. But it's complicated.
The effect of a supplement will depend on what the supplement is, why it's being used, how much of it is taken, and who is taking it.
For instance, clinical trials have largely shown no benefit of vitamin, mineral, and fish oil supplements for the risk of conditions like cancer and cardiovascular disease in healthy people. The "healthy people" part is key here. Imagine doing a study to see if Tylenol helps with mild headaches and we give Tylenol to 1,000 people with no headache. The question of whether Tylenol helps isn't answered.
It's important to note that the clinical research confirming the efficacy of many supplements to manage symptoms of menopause is limited due to the lack of randomized controlled trials. Some ingredients have been studied more than others, but the studies oftentimes present conflicting results (there's also the question of the placebo effect, which is when the body thinks a fake treatment is real and as a result, healing actually occurs — the mind/body connection is real, folks!).
The Elektra Health team takes a rigorous approach to vetting any supplements we recommend as part of our integrative approach to managing symptoms of menopause.
Proceed with caution
We treat supplements like we treat medications. They should be used with a purpose in mind, and be evaluated for potential benefits AND risks, like allergy, interactions with other supplements or medications, side effects, and even financial commitments as supplements are not typically covered by insurance. And aside from more of the maintenance and preventative supplements (vitamin D or fish oil), supplements need to be evaluated to see if they are actually helping. If there's no benefit after 3 months or so, it's time to change dose or change supplements altogether.
Founding physician Dr. Anna Barbieri, MD has extensive training in integrative medicine, including a fellowship from one the world's centers of academic excellence, the Andrew Weil Center for Integrative Medicine at the University of Arizona. The knowledge gained there has instilled the integrative philosophy in Elektra's approach to care.
To hear more from Dr. Barbieri, watch this recording from a past Elektra salon all about supplements and menopause — be sure to use the password TABOO to access the video.
What To Look For
Safety
The Food and Drug Administration (FDA) does not (we repeat, does NOT) verify that supplements contain what they say they do or whether they're contaminated with heavy metals, bacteria, or pesticides. It's therefore up to consumers to practice vigilance. However, the FDA has established something called "Good Manufacturing Practices" (GMPs) that some companies abide by to ensure the identity, purity, strength, and composition of their product. If a supplement company is GMP-compliant, the FDA will periodically inspect the facility to ensure that it meets its high standards.
Outside of the FDA, there are several independent organizations that offer quality testing and seals of approval indicating that the product was responsibly manufactured, contains the ingredients listed on the label, and does not contain harmful levels of contaminants.
What these seals do not guarantee, however, is that the product is effective. That's why it's so, SO important for everyone to do their research and choose carefully.
When evaluating a brand for safety and efficacy, look for this information on the label:

Important to remember
Supplements are just that, supplemental. Lifestyle factors such as nutrition, exercise, and stress management must come first.
It's important to know how to choose the right supplement. If using several supplements, it's best to work with a skilled provider like Elektra who can help ensure you're using something that has evidence of efficacy (i.e., studies showing that it can help) and lack of harm — meaning, it's reasonably safe for you.
And of course, it's important to do your own research using reliable sources (two of our favorites are Memorial Sloan Kettering's About Herbs and Harvard Health).
Supplements, just like medications, can interact with other medications and present side effects if not taken properly (About Herbs and Drugs.com can help you check). Be sure to read the fine print and remember, more is not always better.
Make sure supplements are *actually* helping you. Reassess after you've been taking them for 2-3 months to see if you're experiencing a marked difference. Should you stop, continue, or switch things up?
Elektra recommendations
Throughout Elektra's website, you'll find specific supplement recommendations that can help with various symptoms of menopause – and there are a lot. We'll also share links when appropriate — below are just a few of the brands we trust and ten supplements you'll hear about. Remember, Elektra isn't paid to feature or recommend any products. We just like them, trust them, and think you may too.
Elektra-recommended brands
Metagenics, NOW, Nordic Naturals, Gaia Herbs, Pure Encapsulations, Bonafide, Proper
Commonly used supplements for menopause
Black Cohosh
Used for hot flashes
Also known as rattleweed and bugbane (both SUCH wonky names), black cohosh is a perennial herb that belongs to the buttercup family and is a common ingredient used to treat symptoms of hot flashes. It's also a phytoestrogen. Studies are mixed when it comes to black cohosh, with many not showing much benefit. It's mostly safe, but there have been rare reports of liver injury when using it.
Melatonin
Used for sleep
This hormone helps regulate our sleep-wake cycles, or circadian rhythms, by shortening the amount of time it takes to fall asleep, improving overall sleep duration, and increasing the time spent in REM sleep. Small amounts of melatonin are found in fruits, nuts, olive oil, and wine.
Evening Primrose oil
Used for perimenopausal PMS, hot flashes, and painful breasts
Primrose oil, which is derived from the seeds of a wildflower, is an omega-6 essential fatty acid that is hard to come by via diet alone. Studies are most promising when it comes to using evening primrose oil for painful breasts, but even there you'll find conflicting results.
Vitex (aka Chasteberry)
Used to help alleviate symptoms of PMS, especially mood
The hormone-balance properties of Vitex have been found to help relieve symptoms of perimenopause and menopause, most notably PMS and PMS-related mood changes.
Soy Isoflavones
Used for hot flashes
Soy isoflavones are phytoestrogens that work similarly to estrogen in the body. Derived from soybeans, this supplement has been shown in most research to help control hot flashes, although it may take several weeks to experience full results.
Vitamin B6
Used for hot flashes
B6, which is one of eight B vitamins, has been shown to boost serotonin levels and, as a result, help minimize hot flashes. Excessive levels of B 6 may actually cause nerve damage and adults should stay well below the level of 100 mg of B 6 per day from all sources. We recommend no more than 50 mg of vitamin B 6 daily in a supplemental form to avoid this risk. 
Rhapontic Rhubarb (aka ER731)
Used for hot flashes, sleep disturbances, mood swing
This phytoestrogen is an extract from the root of the rhapontic rhubarb plant, and has been shown to reduce the frequency and severity of hot flashes. ER731 is not to be confused with the rhubarb we grow as a vegetable in spring for pies and jams.
Magnesium
Used for sleep, fatigue, bone health
This mineral, which is found on earth and in the human body, plays a role in over 300 biochemical reactions. It's found naturally in foods like leafy greens, salmon, nuts, seeds, and legumes, but many Americans don't get enough through dietary sources. Note: The most common side effect is upset stomach, which can be prevented by taking magnesium glycinate or magnesium L-threonate.
Ashwagandha
Used for sleep
Ashwagandha is an adaptogen, which encompasses a group of herbs that have been used in Ayurveda (traditional Indian medicine) for thousands of years. It's derived from the roots and berries of a small evergreen shrub and helps manage levels of the key stress hormone, cortisol, which interferes with the production of melatonin.
Ginger
Used for PMS mood changes, irregular periods, bloating
Ginger is a flowering plant that belongs to the Zingiberaceae family and can be used fresh, dried, powdered, or in oil/juice form as an anti-inflammatory. (This is the same ginger we buy at the grocery store!)
Swedish flower pollen
Used for hot flashes
Swedish flower pollen or simply "flower pollen" has been shown to decrease hot flashes and possible improve sleep in small studies. It's not a phytoestrogen, and therefore is used commonly for women with breast cancer.
What about CBD?
CBD (aka cannabidiol) is a non-addictive compound typically sourced from hemp plants. Unlike THC, the cannabis compound that gets you high, CBD is non-psychoactive — and nowadays, it seems to be EVERYWHERE…beauty products, sodas, even dog treats! Recently, the menopause market has been added to that list, with CBD supplements and oil advertising relief for hot flashes, anxiety, vaginal dryness, and more.
The current theory is that CBD works by stimulating receptors within the endocannabinoid system, a complex biological network that affects our immune system, nervous system, and more. Some studies indicate that CBD may alleviate anxiety, insomnia, chronic pain, and skin ailments — including a 2015 study out of the University of Albany that specifically focused on the impact of CBD on sleep symptoms for menopausal women. However, more clinical research is necessary before making any definitive claims.
What we WILL say, though, is that there is a ton of anecdotal evidence in support of CBD. During 1:1 sessions with the Elektra team, many women have expressed interest in giving it a try. Here are our expert tips for vetting CBD products:
Look for a company that's transparent about the sourcing of its ingredients.
There should always be a certificate of analysis (COA) proving that they participate in third-party laboratory testing.
The product should contain less than 0.3% THC.
Elektra-approved CBD companies include PlusCBD, Cureganics, and Proper (we're not paid to feature these companies).
---
As with anything you put into your body, taking dietary supplements can also involve health risks. You should consult a women's health medical professional before taking supplements and inform your doctor about any supplements, as well as any medications you already take, since there may be interactions.
This information is for general educational purposes, and should not be used as a substitute for medical advice, diagnosis, or treatment of any health condition or problem.
---
References
Wright M, Di Ciano P, Brands B. Use of Cannabidiol for the Treatment of Anxiety: A Short Synthesis of Pre-Clinical and Clinical Evidence. Cannabis Cannabinoid Res. 2020 Sep 2;5(3):191-196.
Johnson A, Roberts L, Elkins G. Complementary and Alternative Medicine for Menopause. J Evid Based Integr Med. 2019 Jan-Dec;24:2515690X19829380.
Cerqueira, R. O., Frey, B. N., Leclerc, E., & Brietzke, E. (2017). Vitex agnus castus for premenstrual syndrome and premenstrual dysphoric disorder: a systematic review. Archives of women's mental health, 20(6), 713–719. https://doi.org/10.1007/s00737-017-0791-0
Shop Smarter for Supplements. (2020, January 22). Consumer Reports.
Mahady, G. B., Parrot, J., Lee, C., Yun, G. S., & Dan, A. (2003). Botanical dietary supplement use in peri- and postmenopausal women. Menopause, 10(1), 65–72.
Office of Dietary Supplements – Dietary Supplements: What You Need to Know. (n.d.). National Institutes of Health.
Dietary Supplements. (2017, November 30). National Institute on Aging.
Harvard Health Publishing. (2013, January). Dietary supplements: Do they help or hurt? Harvard Health.
How to Choose Supplements Wisely. (2019, October 30). Consumer Reports.
Huizen, J. (2017a, May 20). Uses and side effects of black cohosh for menopause. Medical News Today.
Dr. Weil – Integrative Medicine, Healthy Lifestyles & Happiness. (2017b, June 20). Dong Quai. DrWeil.Com.
Dr. Weil – Integrative Medicine, Healthy Lifestyles & Happiness. (2020, October 5). Evening Primrose Oil. DrWeil.Com.
Anthony, K. (2020, May 29). Evening Primrose Oil to Treat Menopausal Symptoms. Healthline.
CANNABIDIOL (CBD) Pre-Review Report Agenda Item 5.2. (2017, November). World Health Organization.
Slavin, M. N., Farmer, S., & Earleywine, M. (2016). Expectancy mediated effects of marijuana on menopause symptoms. Addiction Research & Theory, 24(4), 322–329.