Elektra Health Expands Advisory Group with Renowned Experts to Advance Innovation & Equity in Menopause Care
NEW YORK, NEW YORK – March 1, 2023 – Elektra Health, a modern women's health platform focused on menopause today announces the expansion of its Advisory Group.
The menopause transition negatively impacts quality of life for 4 in 5 women. Three-quarters of this population fail to receive appropriate care in the traditional health system. Furthermore, Elektra's 2022 Menopause in the Workplace survey of 2,000 female professionals found that 1 in 5 women has left or considered leaving a job because of her menopause symptoms. Women of color are especially neglected; research finds symptoms are often more severe and yet, treatments are less likely to be offered.
Elektra offers evidence-based virtual care, education, and peer support to women 40+ as well as those struggling with early onset of menopause. Elektra's model has been championed by world-renowned pioneers in menopause medicine since its founding. Elektra's advisors have helped to guide every aspect of its innovative care delivery, including a unique ability to drive industry-leading patient engagement through its digital platform.
Today, Elektra is pleased to announce the expansion of its Advisory Group with the joining of esteemed physician leaders, academics, researchers, and activists all united in their dedication to advancing gender and health equity. The newest advisors join Elektra's clinical team, overseen by its founding physician, Anna Barbieri, MD FACOG NCMP, and existing advisors, including Lila Nachtigall, MD, NCMP, Chitra Akileswaran, MD, MBA, and Elizabeth Poynor, MD, PhD:
Omisade Burney-Scott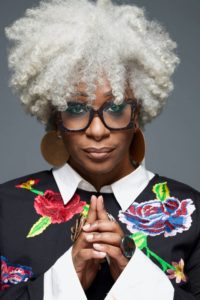 Omisade Burney-Scott is a social justice advocate focused on reproductive, gender, and healing justice. She is the founder of the multidisciplinary culture and narrative shift project, Black Girl's Guide to Surviving Menopause (BGG2SM). They engage in culture and narrative shift work through centering the menopause stories and realities of Black women, women-identified, and gender-expansive people. She is a founding member of the cultural organizing and healing justice organization SpiritHouse South and currently serves on the Wisdom Circle of the Acorn Center for Restoration and Freedom.
Honore (Nora) Lansen, MD
Honore (Nora) Lansen, MD is a primary care physician with a breadth of experience in healthcare, leadership, and clinical operations. After completing her family medicine residency, Nora joined One Medical where she held numerous leadership roles over 8 years, and focused on the development of full-spectrum reproductive health services. Nora moved on to lead the digital clinical team at Galileo Health, overseeing the growth of a practice that delivers high quality healthcare in the digital space.
Tina Opie, PhD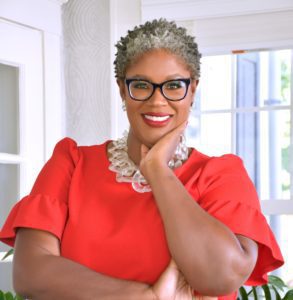 Tina Opie, PhD is an Associate Professor of Management at Babson College, and an award-winning teacher, researcher, speaker, and author of the 2022 book, Shared Sisterhood: How to Take Collective Action for Racial and Gender Equity at Work. Dr. Opie provides organizations with strategic direction on how to create more diverse, inclusive, and equitable workplaces. Her research has appeared in such outlets as O Magazine, The Washington Post, The Boston Globe, and Harvard Business Review.
Wulf Utian, MD, PhD Dsc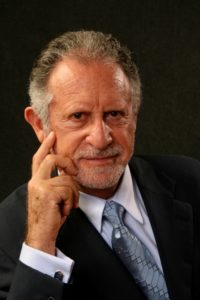 Wulf Utian, MD, PhD DSc is Executive Director Emeritus and Founder of The North American Menopause Society (NAMS). Dr. Utian is considered to be one of the most significant authorities on menopause and women's health issues. He has written over 250 papers related to women's health, and has authored five books on menopause. His latest is CHANGE-YOUR-MENOPAUSE. He is the Editor Emeritus of Menopause, NAMS' official scientific journal. He is one of the three original founders of the International Menopause Society, the Arthur H. Bill Professor Emeritus of the Department of Reproductive Biology at Case Western Reserve University, and consults with the Cleveland Clinic.
"Our Advisory Group has been instrumental in our success to date. Elektra's Advisory Group brings together expertise in medical research, clinical care, digital health, and consumer technology. We are thrilled to leverage the insights of our new advisors in these key areas." — Alessandra Henderson, Co-Founder & CEO of Elektra Health
"Elektra's new advisors also reflect Elektra's commitment to advancing health equity in menopause care and for women in the workplace. We are honored to work with this dynamic group of experts who share our vision for advancing women's health beyond the reproductive years." — Jannine Versi, Co-Founder & COO of Elektra Health
Last year, Elektra became the first dedicated menopause solution offered by health plans, launching groundbreaking partnerships with Mass General Brigham Health Plan and EmblemHealth. Elektra's proprietary, integrative care model blends evidence-based telemedicine with virtual coaching and peer support. Elektra draws on the perspectives of its diverse team in working to improve quality and outcomes in healthcare – with dignity and respect for all women.
About Elektra Health
Elektra Health is on a mission to smash the menopause taboo. Elektra empowers the 50+ million women currently navigating menopause with an integrative, evidence-based care model. Elektra pairs peer support and MD-vetted education with convenient telemedicine care from board-certified clinicians. Backed by leading investors such as Flare Capital Partners and Alexis Ohanian's fund, 776, Elektra works with leading employers & health plans across the U.S. to offer people experiencing menopause the support they expect and deserve in that decade and beyond. To learn more about Elektra, please visit elektrahealth.com.