How did you spend your Valentine's Day? Did you…
A) Take a sexy walk around your neighborhood?
B) Make a sexy meal at home?
C) Go out for a sexy date night at a restaurant that said they had heat lamps but, when you arrived, there was just a single candle on the table?
Your Valentine's Day may have been slightly less exciting than last year's. But, jokes and cynicism aside, it feels pretty damn nice to have a reason to celebrate these days. So, in the spirit of continuing the love, let's talk about the sexiest and steamiest of topics: Menopause and heart health!
The heart-menopause connection explained
According to Johns Hopkins Medicine, among other researchers, we have to be particularly cognizant of our heart health around menopause. Why? Well, estrogen actually plays a role in countless physiological functions, including having a protective effect on our artery walls, which helps keep our vessels flexible and our blood flowing smoothly.
Research has shown that other known risk factors for heart disease, like blood pressure, LDL cholesterol, and triglyceride levels, also increase at this time, making menopausal women even more vulnerable.
But, there are so many lifestyle factors under your control that can drastically lower your heart disease risk. Here are two significant changes you can incorporate:
Get your groove on. According to the American Heart Association (AHA), women should aim for at least 150 minutes of physical activity each week.
Try an anti-inflammatory diet. A whole-food, plant-heavy, lower-refined carbohydrate diet is key. Think: less refined carbohydrates (goodbye, Betty Crocker), more healthy fats (hello, cold-water fish, avocados, nuts, and olive oil).
What makes your heart full?
Food and exercise are important, but what else can you do to nourish your heart?
Express your needs! According to a 2019 study from NAMS, women who 'self-silence' in relationships may have a higher heart disease risk.
Prioritize your mental health. Depression and anxiety have been linked to both menopause, heart health, and the pandemic. Here are some tips for finding a therapist remotely. If you are interested in finding a Black therapist specifically, Therapy for Black Girls is an incredible new resource.
Deepen your friendships. Believe it or not, friendships have also been linked to lower rates of heart disease! If zoom calls with your friends have lost their luster (we see you, we hear you), it's time to get creative. Try watching a new show that celebrates female friendship (we recommend PEN15) or getting out of your comfort zone with a cute activity like these question cards.
---
WHAT ELSE WE'RE READING
HELL YES to smashing the menopause taboo: Good Housekeeping UK just released an awesome collection of menopause articles on the history of the menopause taboo, the LGBTQ+ menopause experience, menopause in the workplace, and more!
What's the difference between physical, mental, sensory, creative, emotional, social, spiritual rest? Understanding the 7 types of rest we need may help the chronically fatigued (sensory rest is a must).
Missing the unique love and fulfillment of female friendship during the pandemic: "There is so much I've grieved these past 11 months, but perhaps most acutely I miss the company of women."
---
HEALTHY OBSESSIONS*
A podcast from journalist Michelle Parise on finding herself after divorce, as a 40-year-old single mother. Her adventures in dating and relationships are hilarious, heartwarming, and everything in between.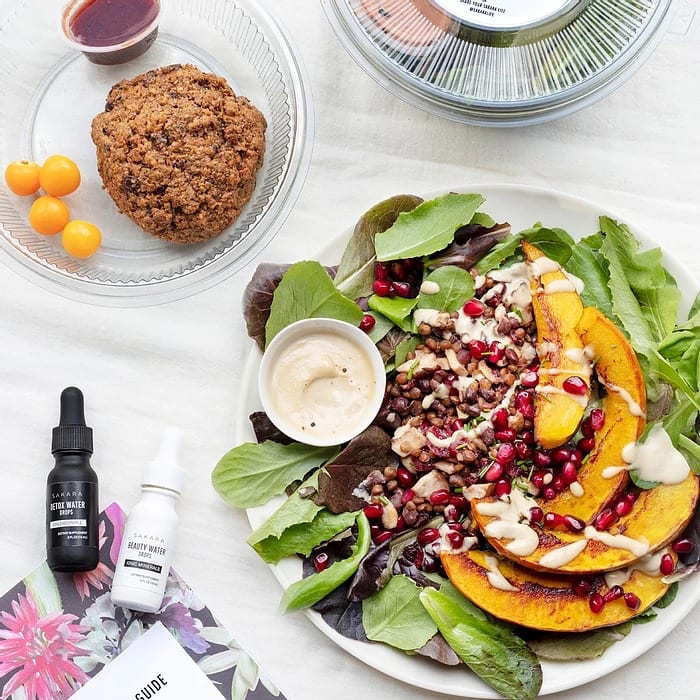 Sakara Life meal delivery program
A meal program service that supports a whole-food, plant-rich diet. Their ready-to-eat meals, teas, and supplements are backed by science (which is a must!).
Sakara Life Promo Codes:
25% off your first purchase of our nutrition program or Clean Boutique products with promo code: PN_EH25
10% off all recurring orders of our nutrition program or Clean Boutique products with promo code: PN_EH10
* We're not paid to feature these products. We just like them and think you may like them too.
---
KEEP CALM AND ELEKTRA ON…