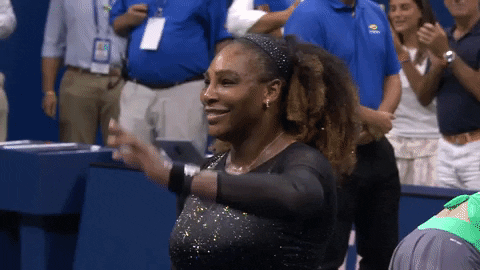 When most people hear the phrase "women's health," they immediately think fertility. But while care for women during the nine months leading up to childbirth is important, it doesn't paint nearly a complete picture of the complexities, nuances, and needs that come with women's health (nor does it encompass the areas that have been egregiously overlooked and underfunded by the medical community).
Here at Elektra, we talk a whole lot about smashing the taboo around menopause — in fact, just last year, we published a roundup of badass movers and shakers — from actresses to authors, media moguls to journalists — who are changing the game for women everywhere by challenging the status quo and speaking up and out and menopause.
Today, we're excited to expand this list to include women who are speaking up and out about additional areas of women's health, including endometriosis, PCOS, and pregnancy/childbirth.
From all of us in the Elektra community, thank you for being an inspiration and for using your platform to shine more awareness on women's health.
Endometriosis
When tissue like that which lines the uterus grows elsewhere within the abdomen and pelvic area, causing painful and heavy periods as well as fertility difficulties.
Amy Schumer
In 2021, the comedian shared a series of photos and videos to her Instagram detailing the procedure she underwent to remove her uterus and appendix after doctors found 30 spots of endometriosis. She was propelled to share because "so many people don't even know the word 'endometriosis.'"
"Women are made to feel like they are just supposed to 'tough it out' but that is bullshit. We have a right to live pain free. Have you ever heard of endo?"
Lena Dunham
Dunham — the creator, writer, and star of the hit HBO series, Girls — first opened up about her endometriosis journey in a Lenny Letter in 2017 titled "The Sickest Girl." It's here where she recounts the many doctors who dismissed her as having mere menstrual pain or, worse yet, some modern version of hysteria. She talks about her decision to undergo laparoscopic surgery (the only way to definitively diagnose endometriosis) and her reaction when she was told that they had found stage two disease throughout her abdominal walls, bladder, liver, and appendix. The following year, Dunham opened up to Vogue about her decision to have a hysterectomy at age 31 after being hospitalized at least three times in less than a year.
"I would choose to be a woman. Any day, any way, any time…But I also hope for a world where illness isn't equated with weakness…because, guess what, we are complex beings…I am no longer scared of my body. In fact, I listen to it when it speaks. I have no choice but to respect what it tells me, to respect the strengths of its voice and the truth of my own."
Padma Lakshmi
After experiencing symptoms for 23 years (23!!), Lakshmi, host of Top Chef on Bravo, was diagnosed with endometriosis. Upon realizing that the condition was far from well known, she joined forces with her doctor, Tamer Seckin, to found the Endometriosis Foundation of America, also known as EndoFound. Through this platform, she gives lectures at universities and companies and is now a visiting scholar at MIT working on the intersection between diet, nutrition, and health.
"I am a sufferer of endometriosis. I didn't want any young women to go through what I went through. I thought that people should know about it."
Polycystic Ovary Syndrome (PCOS)
When hormones cause ovaries to enlarge with small cysts along the outer edges.
Jaime King
Jaime King, an actress best known for her role in Sin City, saw eight OB/GYNs, underwent five rounds of in vitro fertilization (IVF), suffered five miscarriages and endured one ectopic pregnancy before she was finally diagnosed with PCOS (which explained the heavy periods and excruciating cramps she'd experienced since her teenage years).
As a result of this experience, earlier this year King invested in Allara, a chronic care platform for women, where she currently serves as Director of Impact.
"When I found out that one in 10 women of childbearing age have PCOS and nearly 50% of them go undiagnosed, I couldn't believe it. How could no one be talking about this? How did my doctors not bring this up sooner? How many women in my world are unknowingly going through life with PCOS?"
Pulmonary Embolisms & Childbirth
Serena Williams (aka GOAT)
In an essay in Elle, Williams opened up about her near-death experience after giving birth to daughter Olympia in 2017. After being diagnosed with blood clots in her lungs back in 2010, doctors discovered a hematoma in her abdomen, which put her at a high risk for clots. After giving birth, Williams began to lose feelings in her legs. The nurses didn't seem overly concerned — and seemingly dismissed her. But Williams persisted, insisting on getting tests to check whether blood clots had formed. After discovering that they had, Williams immediately underwent surgery to prevent the clots from reaching her lungs.
"In the U.S., Black women are nearly three times more likely to die during or after childbirth than their white counterparts. Many of these deaths are considered by experts to be preventable. Being heard and appropriately treated was the difference between life or death for me; I know those statistics would be different if the medical establishment listened to every Black woman's experience."
Miscarriage
Chrissy Teigen
In an essay on Medium, Chrissy Teigen opened up about the devastating miscarriage she experienced in September 2020 after a partial placenta abruption caused her to deliver her son at just 20 weeks, an experience that she shared on her Instagram account.
"I beg you to please share your stories and to please be kind to those pouring their hearts out. Be kind in general, and some won't pour them out at all."
---
What Else We're Reading
Forests make us happy — and now there's science to back it up.
Emily Oster, economist and author of books on pregnancy and parenting, penned this stunning tribute to her late mother.
There's a growing movement to reclaim "crone" (cruel or ugly old woman) as a badge of honor to help reshape the narrative around aging, and we couldn't love it more.
Spoiler alert: the Standard American Diet isn't so great. Here are ways to make it healthier.
---
Healthy Obsessions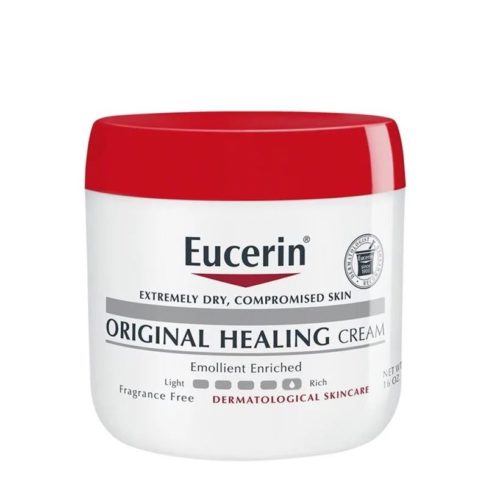 Eucerin Original Healing Cream
Suffering from dry, itchy skin? Same. This tried-and-true cream is ideal for extremely dry, sensitive, and compromised skin.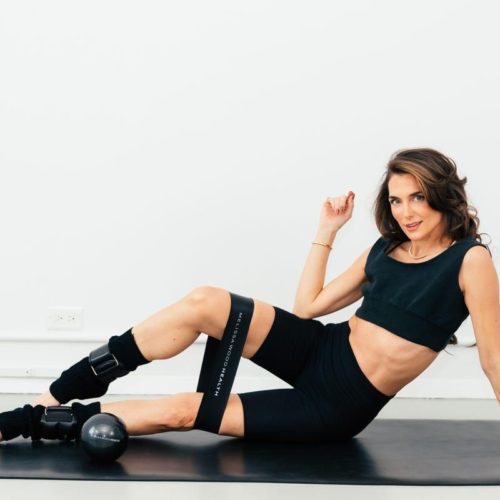 One of our favorite streaming workout sites, with classes that combine pilates and yoga to help build strength. 
---
Keep Calm and Elektra On