We wouldn't be lying if we said that there's a huge lack of credible, easy-to-read information out there on hormonal health. At Elektra, we've spent hours – many, many hours – reading through a vast array of women's health books to find the best resources out there for smart, sophisticated women like you.
Read on for our favorite books on women's bodies, (peri)menopause and our favorite mindset shift books. Whether you're a science buff keen for a technical read on what the hell is going on with your body or you're looking for a quick menopause 101 from a conversational friend, we've got you covered.
---
For When You're Wondering Why the F This Wasn't Covered in Sex Ed
Relatable, accessible overview of women's hormonal health by leading medical experts.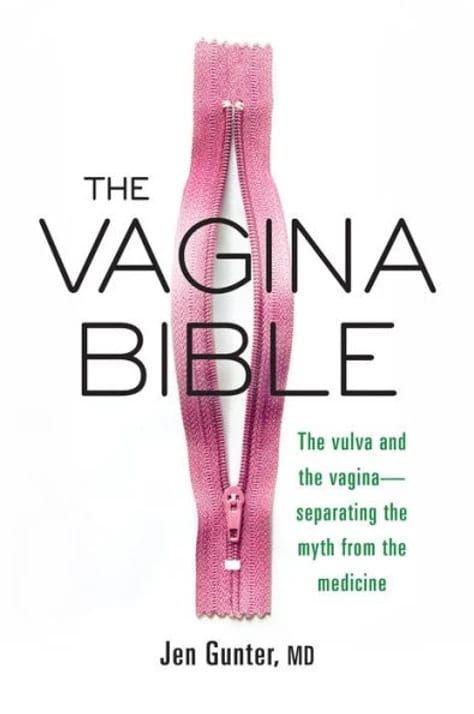 #1) The Vagina The Vagina Bible by Jen Gunter, MD
From medical-grade Twitter clap-backs to a NYT column, Dr. Jen Gunter is at the front-lines of combating misinformation about women's bodies and the vagina. Called "the internet's OBGYN," Dr. Gunter provides answers to some of our most common (and un-common) questions about sexual and reproductive health, hormonal health and menopause in this brand new, comprehensive and medically-based guide.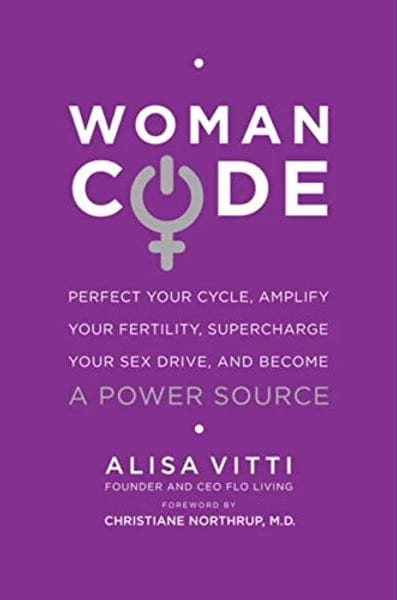 #2) WomanCode by Alisa Vitti
As a student at Johns Hopkins, Alissa Vitti was diagnosed with Polycystic Ovarian Syndrome, or PCOS. After years of misinformation and treatment from the traditional medical system, Vitti managed her condition with food and functional nutrition. While this book covers a broad range of hormonal health beyond menopause, WomanCode has become a banner child for the women's health conversation in today's circles. We enjoyed Vitti's accessible, holistic and actionable guide for women experiencing irregular periods, depression, lack of sex drive and more.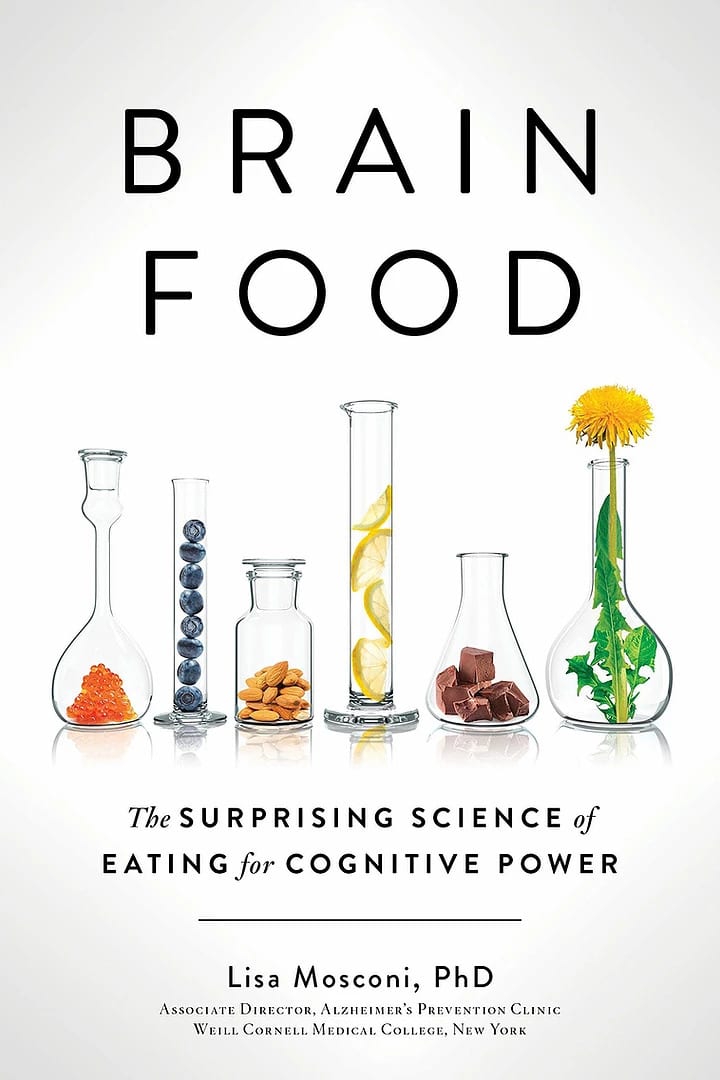 #3) Brain Food by Lisa Mosconi, PhD
An Elektra fan-favorite, Dr. Mosconi's book provides information on how to rethink our relationship with food for cognitive longevity and sharpness. We spoke to Dr. Mosconi, a neuroscientist and integrative nutritionist about the connections between hormones and brain health and why it should be top of mind for women.
#4) Menopause Confidential by Tara Allmen, MD
GYN Dr. Tara Allmen teases that Menopause Confidential is not your mother's menopause book! Dr. Allmen is a certified expert in midlife women's health and has written a comprehensive, scientifically evidence-based book on the wonderful world of perimenopause and menopause. It's "everything you need to know that you were too hot, tired and cranky to ask."
---
For Those Looking for Inspiration & a Mind-Shift
Non-medical but wise words from cultural thought leaders intent on helping us reframe our inner narrative.
#5) Women Rowing North: Navigating Life's Currents and Flourishing As We Age by Mary Pipher
Author of Saving Ophelia is back with a fresh look into how women push back against the misogyny of today's culture that fails to recognize the multitude of identities, relationships and experiences women take on as they age. Mary Pipher is undoubtedly in your corner, drawing from her own experiences as she encourages readers to build resiliency in the face of challenges around the next life phase.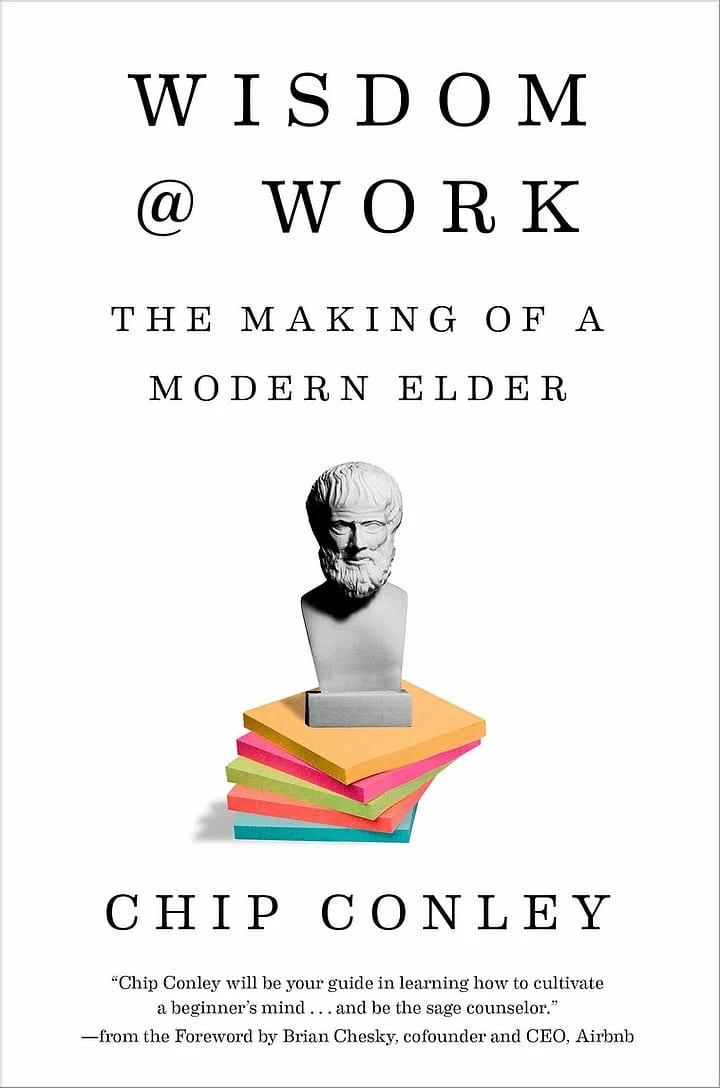 #6 Wisdom at Work: The Making of a Modern Elder by Chip Conley
Giving a shout-out to Elektra's only-male author on this list for his fantastic memoir/playbook on "liberating the term 'elder' from the stigma 'elderly."' Brought on to the Airbnb team when he was 52 and reporting to a CEO young enough to be his son, Conley challenges notions of ageism in the workplace and inspires a new way of thinking about the power in experience.
#7) Mating in Captivity: Unlocking Erotic Intelligence by Esther Perel
A New York City couples therapist for over two decades, Esther Perel knows a thing or two about intimacy, relationships and erotic intelligence (this Ted Talk, anyone?). Mating in Captivity is peppered with anecdotal stories of people ascribing to all different identities and relationships, offering a rich look at the relationship between desire, intimacy and security. We recommend this book as an opportunity to freshly re-examine and refine our own erotic intelligence.
---
For the Scientifically Minded
Where these books don't earn beach read literature points they make up in solid research and commitment to the facts.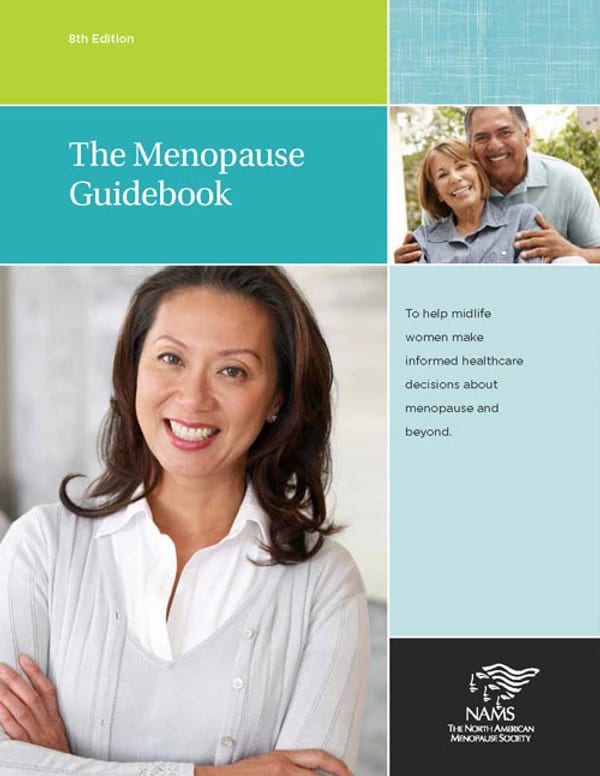 #8) The Menopause Guidebook, NAMS
The National Association of Menopause Society (NAMS) released its 8th edition guidebook in 2015 with the most complete and comprehensive reading on information relating to perimenopause, menopause, estrogen and hormonal health. NAMS is at the forefront of menopausal health research and advocacy. Yes it's a textbook, but NAMS also the gold standard for the medical community. Take a look through their website for the most up-to-date, cutting-edge research available on menopause.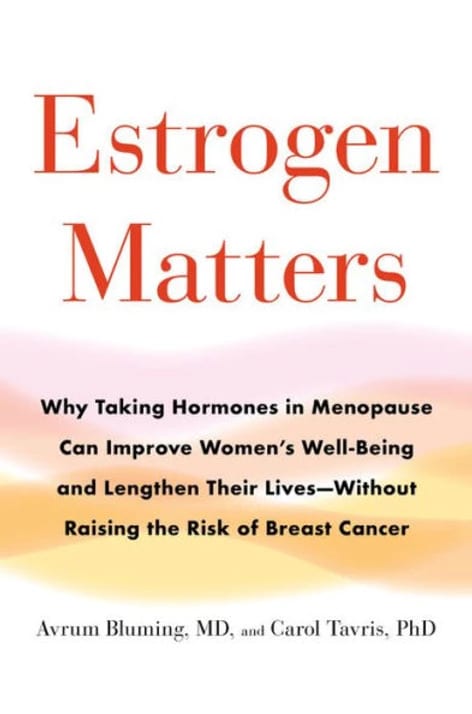 #9) Estrogen Matters by Avrum Bluming, MD and Carol Tavris, PhD.
Written by two doctors, Estrogen Matters uses evidence-based research to demystify menopausal hormone replacement and to correct misinformation about the process, questioning widely-held beliefs about HRT by the public and the medical establishment. Dr. Avrum Bluming is a medical oncologist and co-authors the book alongside Dr. Carol Tavris, a social psychologist.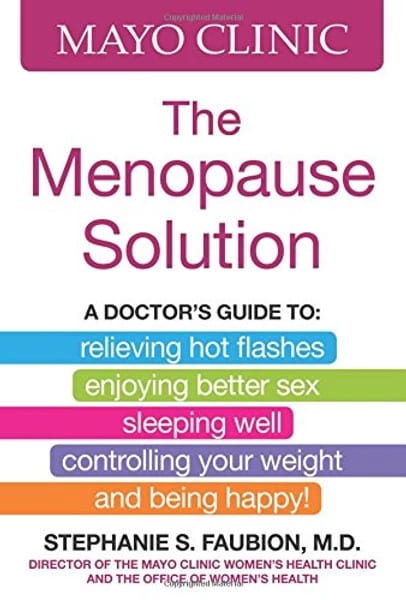 #10) Menopause Solution by Stephanie Faubion, MD
Including everything from a primer on all the important hormones to over-the-counter recommendations, The Menopause Solution is an approachable, authoritative guide to all things menopause. Dr. Faubion has been practicing in the Women's Health Clinic at Mayo clinic for over a decade. Not only is Dr. Fabuion a wealth of knowledge, but we trust the Mayo Clinic for their sound research and thought leadership.